Results of 2016–17 Audits: Local Government
Appendix A. Audit Act 1994 section 16—submissions and comments
We have consulted with DELWP and the councils named in this report, and we considered their views when reaching our audit conclusions. As required by section 16(3) of the Audit Act 1994, we gave a draft copy of this report, or relevant extracts, to those agencies and asked for their submissions and comments. We also provided a copy of the report to the Department of Premier and Cabinet.
Responsibility for the accuracy, fairness and balance of those comments rests solely with the agency head.
Responses were received as follows:
RESPONSE provided by the Secretary, DELWP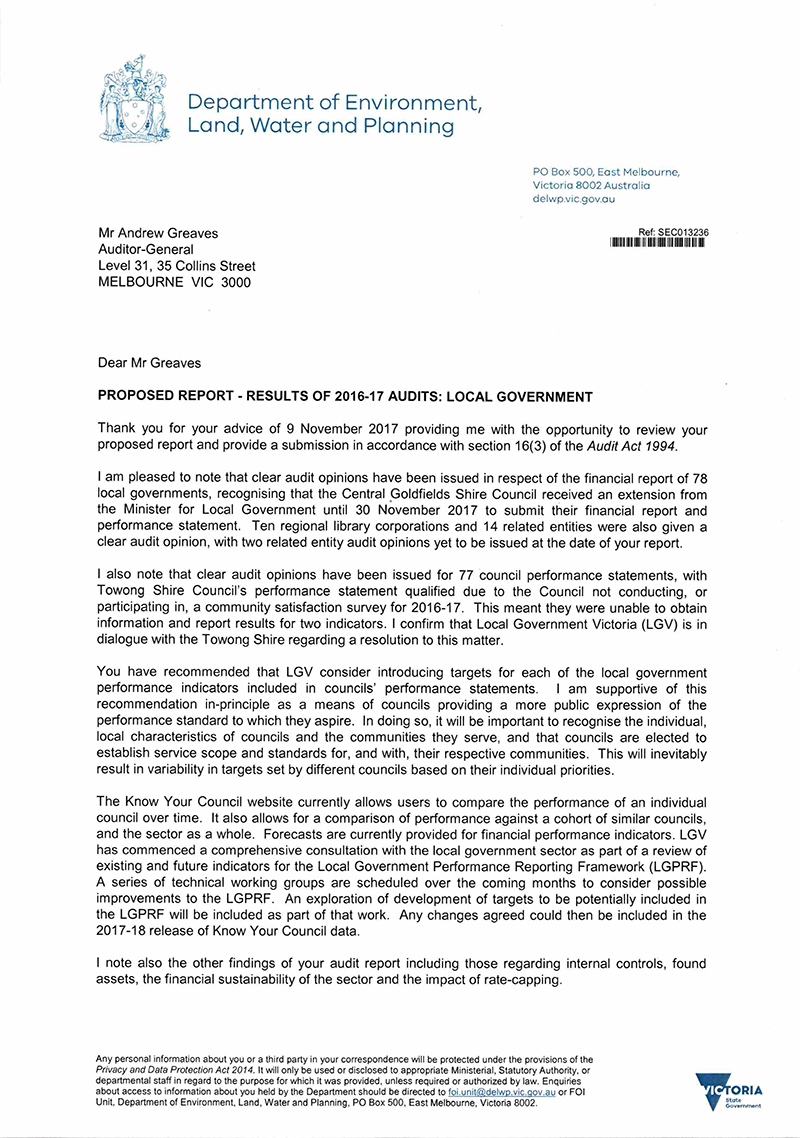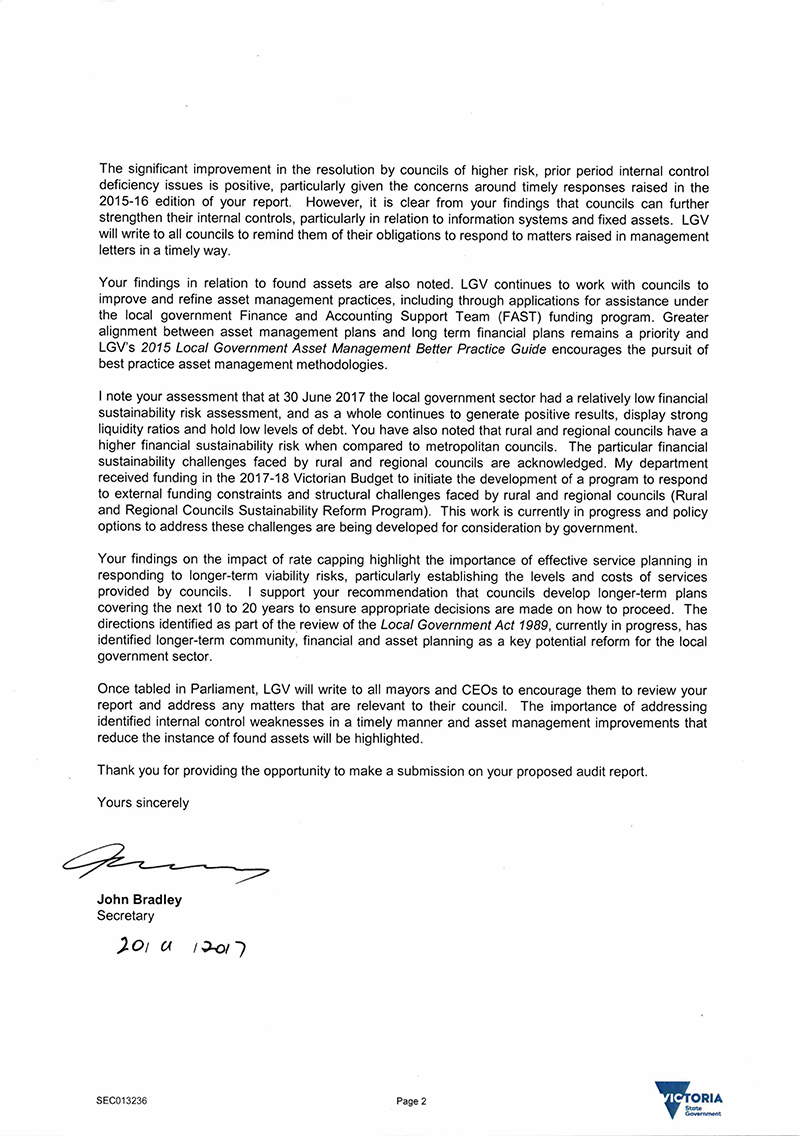 Since sending the proposed report to DELWP for comment, we have issued three additional audit opinions—two for Central Goldfields Shire Council (financial report and performance statement) and one for MomentumOne Shared Services Pty Ltd. All three were clear audit opinions, and this report reflects the final number of clear audit opinions issued.
RESPONSE provided by the Chief Executive, Horsham Rural City Council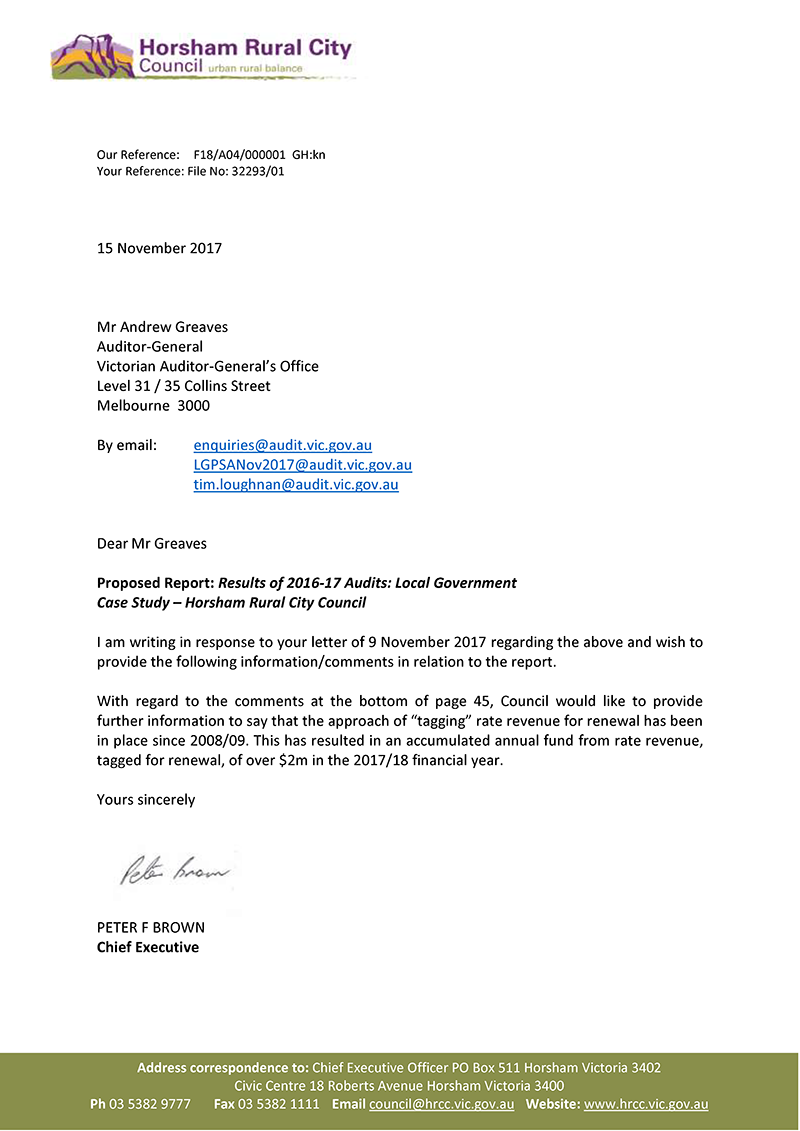 RESPONSE provided by the Chief Executive Officer, City of Kingston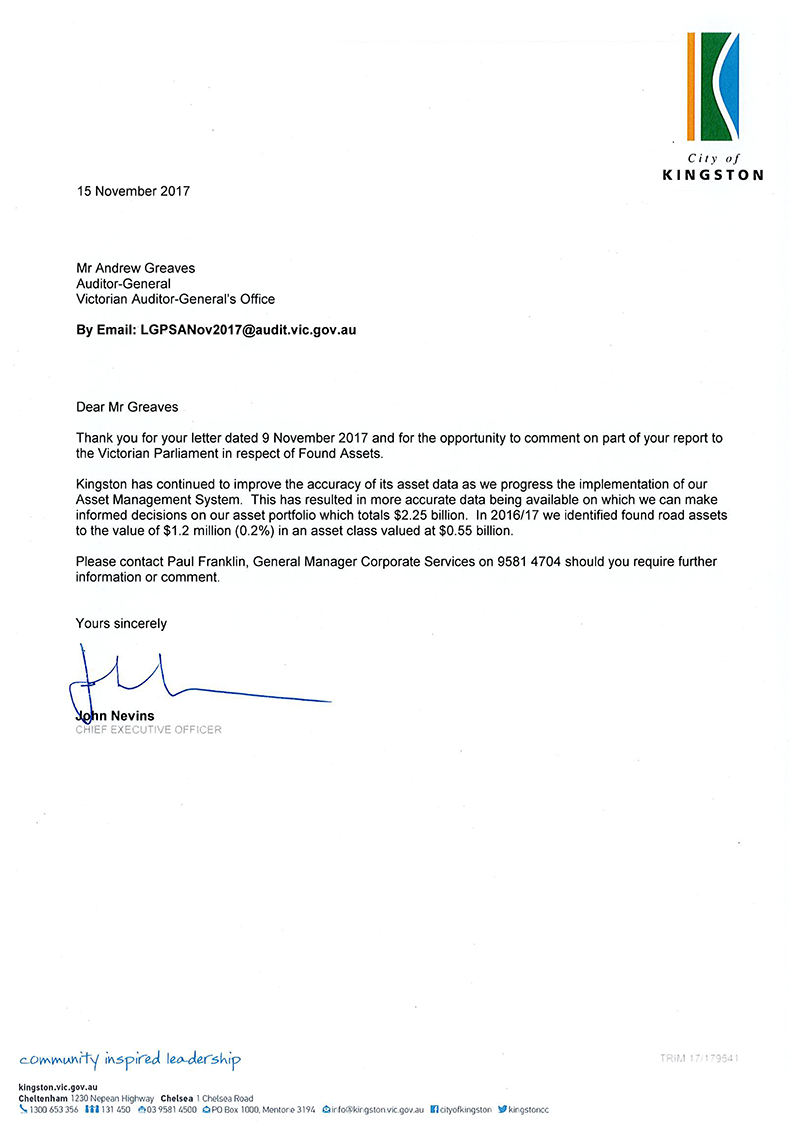 RESPONSE provided by the Chief Executive Officer, City of Moonee Valley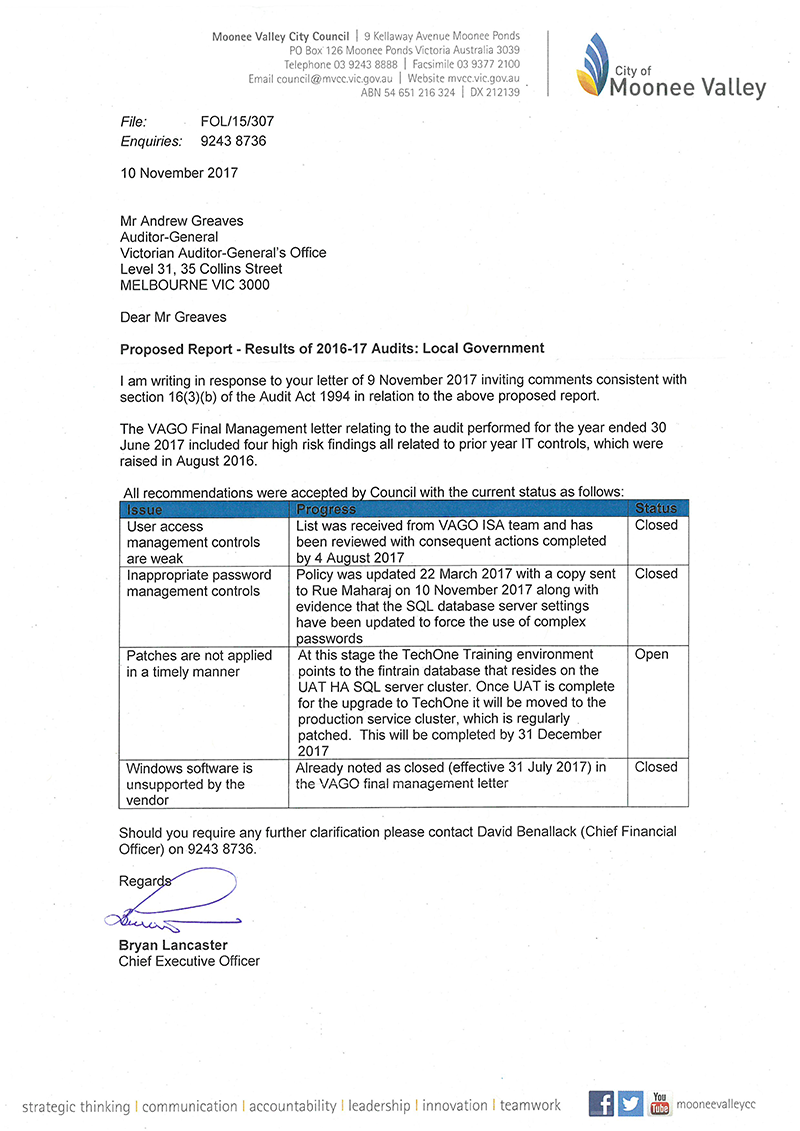 RESPONSE provided by the Chief Executive Officer, Moreland City Council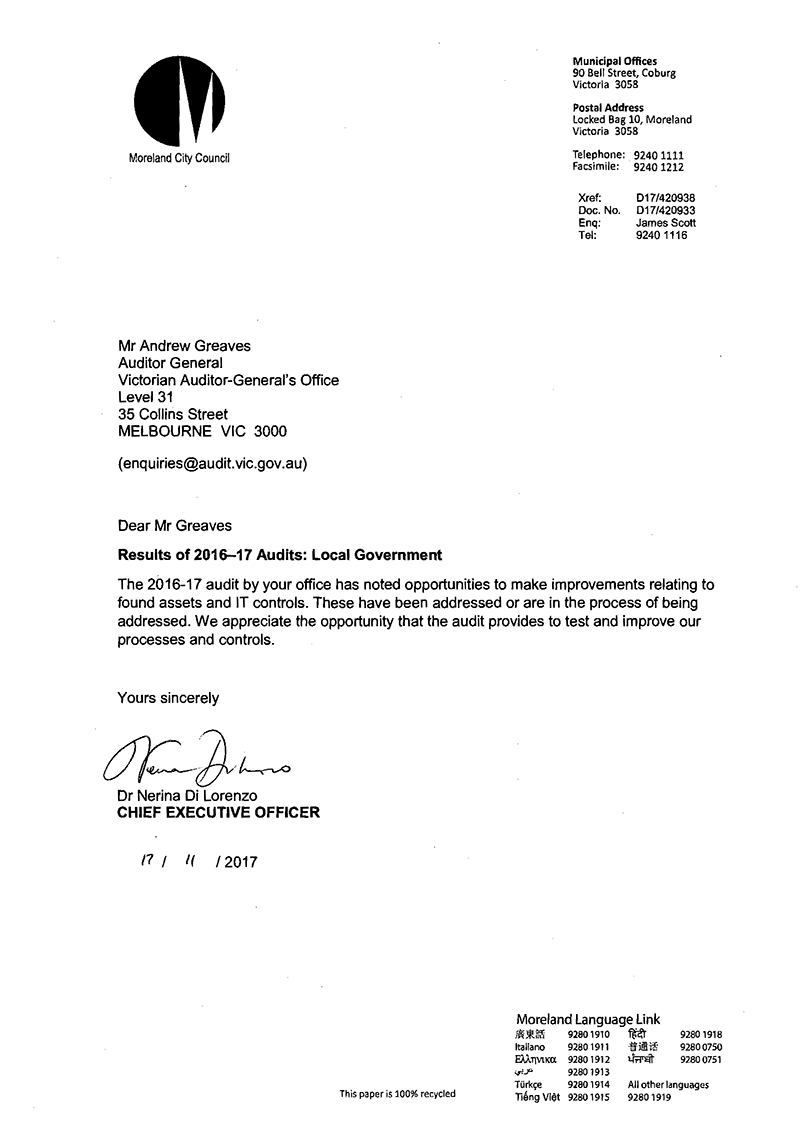 RESPONSE provided by the General Manager Corporate Services, City of Stonnington