Technical and Further Education Institutes: 2016 Audit Snapshot
Appendix A. Audit Act 1994 section 16—submissions and comments
We have consulted with all technical and further education institutes and the Department of Education and Training throughout the course of the audit. As required by section 16(3) of the Audit Act 1994, we gave a draft copy of this report, or relevant extracts, to those entities and asked for their submissions and comments.
Responsibility for the accuracy, fairness and balance of those comments rests solely with the entity head.
Responses were received as follows:
Department of Education and Training.
Federation Training.
RESPONSE provided by the Secretary, Department of Education and Training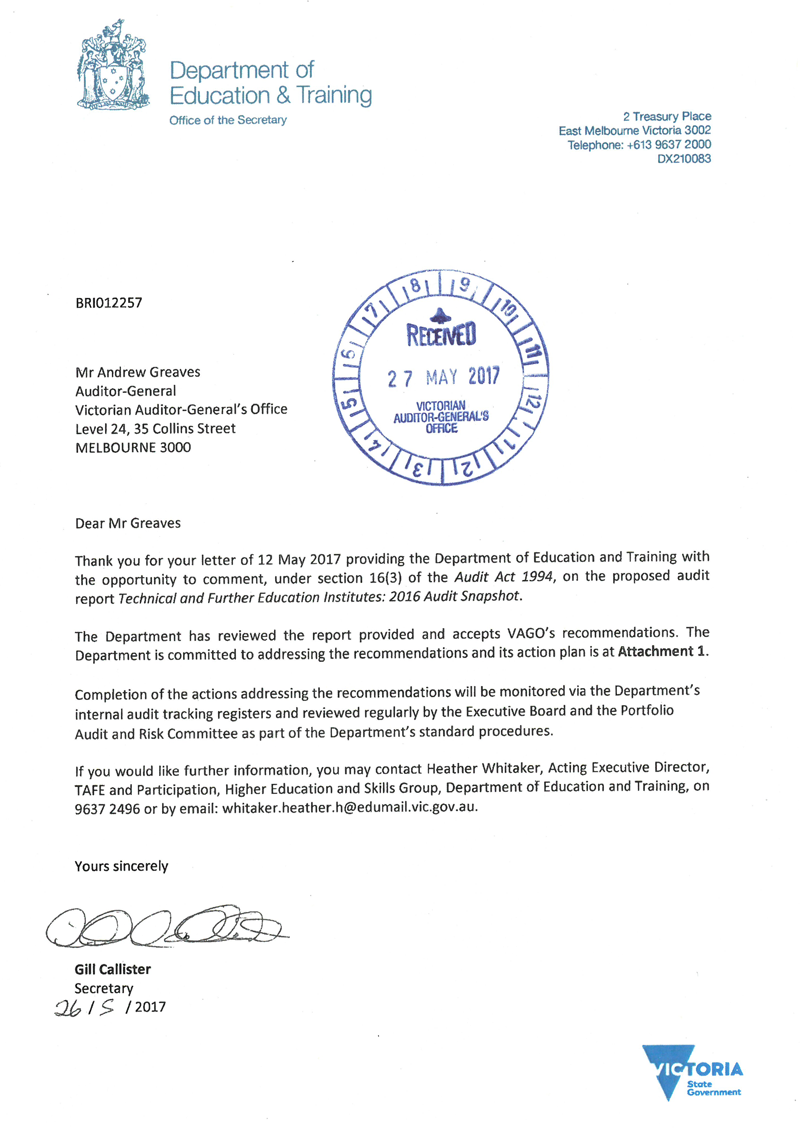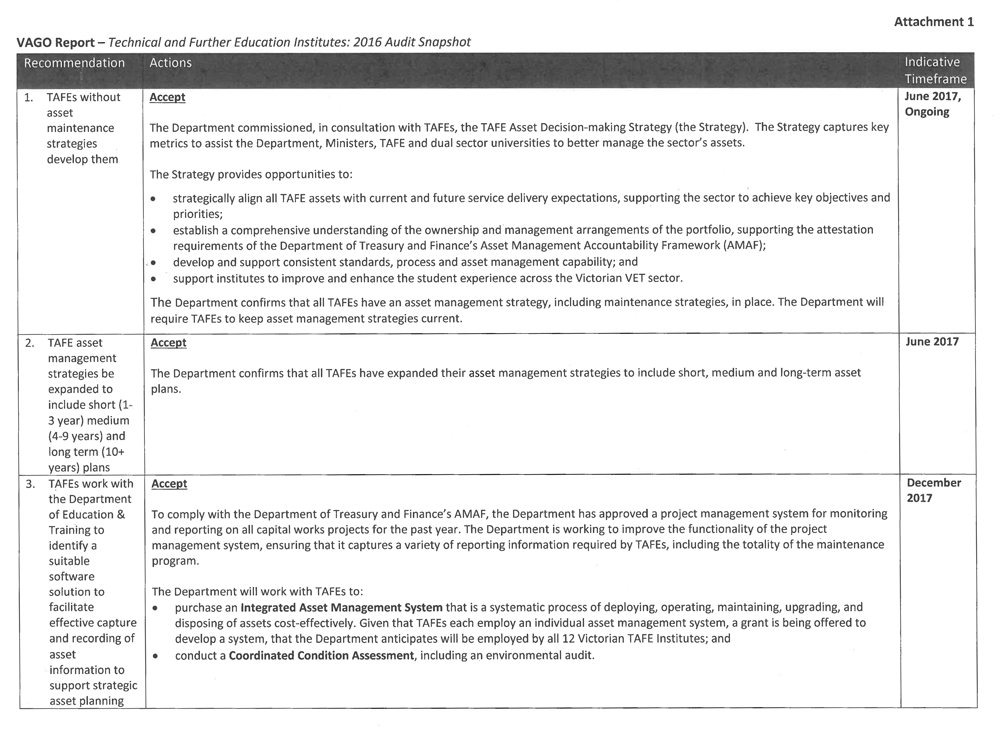 RESPONSE provided by the Managing Director, Federation Training