---
Christopher Wong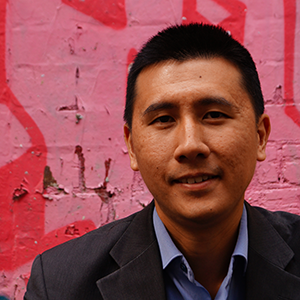 Job title: Senior Manager, Financial Audit
What I do
As part of financial audit, I manage teams that conduct the audits of financial statements of public sector entities, as required by the Audit Act 1994. My main responsibilities are to ensure that the quality of the audit work meets the requirements of the Australian Auditing Standards, ensure that the audit is done within the budgeted costs, and keep my team motivated and the client happy.
About me
I originally hail from Singapore and came to Melbourne for my tertiary education. My family liked it here a bit too much and we stuck around. I am a fourth-generation accountant. Prior to VAGO I was at EY for six years where I was involved in audits of banks, insurers and superannuation funds.
I joined VAGO in search of a better work–life balance and a sense of purpose, and I have found both. This may sound crazy, but I enjoy what I do—financial audit is one of the rare accounting-related career options that doesn't tie you down to a fixed location and exposes you to a wide variety of industries and clients. Every day has something different to offer. I also get much satisfaction knowing I play a part in keeping the public sector accountable.
Outside of work, I enjoy spending time with my wife and kids. I am also an avid recreational ultra-distance trail runner, and on most weekends I can be found in the outdoors, far away from the hustle and bustle of the city and suburbs.
What Christopher's colleagues say about him
Chris is calm, respectful, a leader, smart, meticulous, knowledgeable, patient and approachable.
---
Sally Baskoro
​​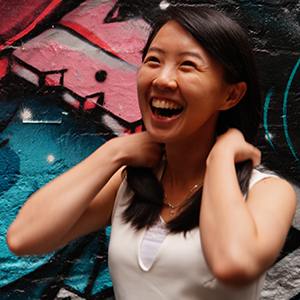 Job title: Senior Data Analyst, Data Analytics and Systems Assurance
What I do
I work as data analyst at VAGO. My work involves collecting data from our clients and transforming them into bespoke dashboards for our financial auditors.
About me
I was born and raised in Indonesia. My choice to study accounting led me to Melbourne in 2013. I joined VAGO in 2015 as a financial auditor. 
I have always been passionate in working with data and numbers, but after 2.5 years in audit, I knew I wanted to try working in a new field. However, at the same time, I was really reluctant to move out from VAGO because I have built a really wonderful working relationships with my colleagues and clients. I was very excited when the newly created data analytics team had a secondment opportunity. I can now call data analytics my home and wouldn't have turned back.
Outside of work, I love cooking and baking. Thanks to COVID-19 and working from home, I get to spend more time in my kitchen and try out new recipes!
What Sally's colleagues say about her
She's an amazing person as a workmate as well as a team mate. She is friendly and helpful to everyone. She possesses great knowledge of her work. Quiet, friendly, resourceful, intelligent and helpful. She is punctual and pays great respect to time, which is great attribute in both work and personal life. In two words—'Super girl'.
---
Shantelle Dawe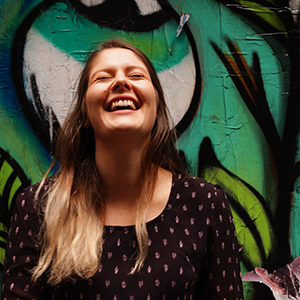 Job title: Senior Auditor, Financial Audit
What I do
I am involved in financial audits in the whole-of-government portfolio. In this portfolio, I have been exposed to some interesting engagements, including the audit of the state financial report and the review of the state annual budget. Before moving into this team, I was in the local government portfolio. This meant that I got to travel across Victoria and visit many council offices.
About me
I grew up in Nagambie, in regional Victoria, before moving to Melbourne to study a Bachelor of Accounting and a Bachelor or Economics at university. VAGO is my first corporate job, and I started here straight after university. Before VAGO, I worked as a swim instructor, a cashier and also as a chef. I actually completed my chef's apprenticeship, so I am a fully qualified! I joined VAGO because I wanted to work somewhere that had a positive impact on the community. VAGO provides the community with assurance over financial statements of the state government and its entities.
I love to sew. I find making clothes really rewarding. I love to take already-made clothes and alter them, meaning there is no additional environmental impact! Most nights of the week I go to dance classes. I love dancing for fitness—it is so beneficial for my mental health and physical fitness.
What Shantelle's colleagues say about her
She's a vibrant young lady bursting with personality. She has an eye for detail and a commitment and passion for the public sector which can be seen in the quality of her work.
---