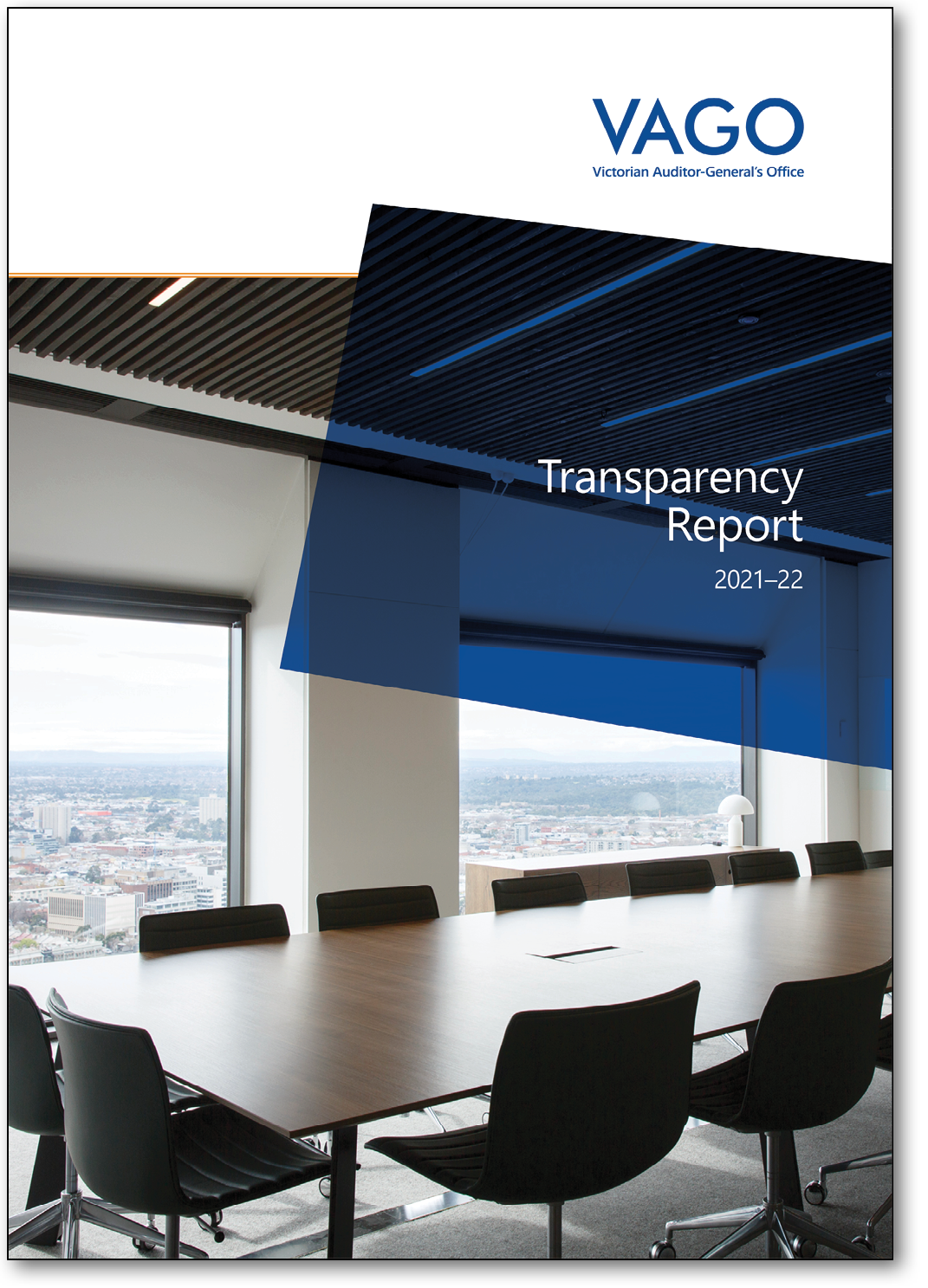 Our transparency report expands on our annual report disclosures. It focuses on how our quality control system supports our auditors to perform high-quality financial and performance engagements. In it we discuss:
our investment in audit quality
our legal structure, governance and finances
our internal quality control system and how it aligns with the Australian Auditing Standards, relevant ethical requirements and applicable legal and regulatory requirements
external reviews and audits of us.
View our Transparency Report 2021–22 (PDF)
Transparency report archive