Racing Industry: Grants Management
Racing Industry: Grants Management: Message
Ordered to be printed
VICTORIAN GOVERNMENT PRINTER June 2013
PP No 284, Session 2010–13
The Hon. Bruce Atkinson MLC
President
Legislative Council
Parliament House
Melbourne

The Hon. Ken Smith MP
Speaker
Legislative Assembly
Parliament House
Melbourne

Dear Presiding Officers
Under the provisions of section 16AB of the Audit Act 1994, I transmit my report on the audit Racing Industry: Grants Management.
This audit assessed whether the Department of Justice has effective processes to guide assessment and funding of grants to the racing industry and whether these grants are achieving their intended outcomes.
The audit found that the Department of Justice's management of racing industry grants over the past five years has been administratively weak. While there has been steady improvement since 2012, greater effort is needed to improve the transparency and accountability of grants assessments. The Department of Justice also needs to demonstrate that grants to the racing industry have achieved the desired outcomes.
Yours faithfully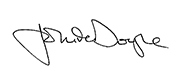 John Doyle Auditor-General
28 November 2013