Racing Industry: Grants Management
Auditor-General's comments
John Doyle

Auditor-General

Audit team

Chris Sheard—Sector Director

David Cook—Team Leader

Matthew Irons—Analyst

Emily Doherty—Analyst

Ray Winn—Engagement Quality Control Reviewer
Grants are given to organisations or individuals to enable the government to achieve its policy objectives. As with all distributions of public funds, the provision of grants must be transparent and accountable, and should maximise the expected benefit.
In this audit I looked at how the Department of Justice is managing grants to the racing industry. I also reviewed racing controlling bodies' management of grants for infrastructure projects.
Between 2009 and 2012 the Department of Justice administered grants to the racing industry through the Regional Racing Infrastructure Fund, and from 2011 through the Victorian Racing Industry Fund.
The audit found weaknesses with the department's administration of racing industry grants that repeatedly arise in public sector administration and which were documented in this office's review of audits tabled between 2006 and 2012. They include shortcomings in the analysis underpinning decisions, weaknesses in procurement, no assessment of the outcomes achieved, and a lack of public information on grants awarded.
I am encouraged that the Department of Justice has made a number of improvements to its racing grants administration since 2011, and that controlling bodies have either addressed, or are in the process of addressing, weaknesses in project management and procurement.
However, I am concerned that the Department of Justice, which operates a number of grants programs, has not acted earlier to ensure that grants to the racing industry are administered in accordance with better practice standards.
I have made six recommendations to strengthen the administration of racing grants programs, and five recommendations to improve project management and procurement in two controlling bodies. It is pleasing that agencies have accepted and committed to implementing my recommendations.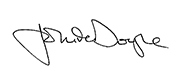 John Doyle

Auditor-General
November 2013