Education Transitions: Message
Ordered to be published
VICTORIAN GOVERNMENT PRINTER March 2015
PP No 24, Session 2014–15
The Hon. Bruce Atkinson MLC
President
Legislative Council
Parliament House
Melbourne

The Hon. Telmo Languiller MP
Speaker
Legislative Assembly
Parliament House
Melbourne

Dear Presiding Officers
Under the provisions of section 16AB of the Audit Act 1994, I transmit my report on the audit Education Transitions.
This audit assessed whether the Department of Education and Training (DET), government schools and early childhood education and care providers are effectively supporting children to transition into Prep and from primary to secondary school.
The audit found that DET has improved access to high-quality kindergarten programs and has developed a comprehensive, well-researched framework to support early-years transitions. These actions have contributed to improved outcomes for children transitioning into Prep. However, DET does not have a similar strategy or framework for managing middle-years transitions and despite some pockets of improvement, engagement and academic outcomes continue to decline as children move into secondary school.
System-wide change is required if consistent long-term gains are to be made, and if issues such as the uneven impact of transitions on male and female students are to be resolved. My report recommends a range of simple, cost-effective steps that DET could take to better support schools to improve middle-years transitions, and highlights some of the examples of better practice found in audited schools.
Yours faithfully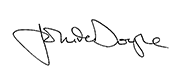 John Doyle
Auditor-General
18 March 2015