Auditor-General's comments
John Doyle

Auditor-General

Audit team

Kristopher Waring—Engagement Leader

Mary O'Brien—Audit Manager

Teri Lim—Senior Analyst

Stefania Colla—Analyst

Jason Cullen—Analyst

Engagement Quality Control Reviewer

Dallas Mischkulnig
Successful transitions into and between schools can make or break a young person's educational experience. The transitions into Prep and from primary to secondary school mark key stages in young peoples' development and in their engagement with the education system. Poor transitions can lead students to disengage and result in poorer educational outcomes. Some children—such as Aboriginal children, children with disabilities, boys and children from low socio-economic backgrounds—are at greater risk of suffering from a poor transition.
To transition well, a child needs to understand what the next stage in their education looks like and they need to be prepared for the level and style of work expected of them at the next stage.
The challenge for early childhood education and care providers and for schools is to prepare students for the move, to make sure that their information is transferred as efficiently and effectively as possible, and to support them to settle into their new school environment.
My audit examined how well early childhood education and care providers and schools support children to make successful transitions. It also looked at how effective the Department of Education and Training (DET) has been in supporting, guiding and monitoring early childhood education and care providers and schools.
It was pleasing to find many examples of good practice including innovative curriculum and teaching approaches, joint professional development forums with school and early childhood teachers, and schools that set and monitored academic achievement targets for transitioning students. However, I also found great variation in the approaches adopted by schools, highlighting both the risks and the benefits of school autonomy.
In an environment where schools have high levels of autonomy, DET needs to provide strong leadership, including sound guidance, appropriate support and effective monitoring of schools. It does not consistently do so.
I found that DET has developed a comprehensive and well-researched framework to support early-years transitions. This has led to a greater uniformity of approach and contributed to improved early-years transition outcomes. However, it does not provide the same levels of support and guidance to schools to transition students from primary to secondary school. While there have been modest improvements in some middle-years transition outcomes over the past seven years, these are not consistent. Given the lack of attention from DET these can only be attributed to the schools themselves tailoring their delivery of education to their students.
System-wide change is required if consistent long-term gains are to be made, and if issues such as the uneven impact of transitions on male and female students are to be resolved. There are simple and cost-effective steps that DET could take to better support schools to improve middle-years transitions.
My report makes seven recommendations, including that DET provide better advice to schools on middle‑years transitions and develop better systems for monitoring children's outcomes as they progress through school. I am encouraged to see that DET has already started to address some recommendations and has provided a detailed plan of action including deadlines for all recommendations. I look forward to the opportunity to review the outcomes of these actions in the future.
I would like to thank the schools and early childhood education and care providers that were visited by my audit team and the DET staff who provided the evidence required for this audit.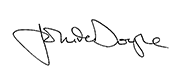 John Doyle

Auditor-General
March 2015