Effectiveness of Support for Local Government
Effectiveness of Support for Local Government: Message
Ordered to be published
VICTORIAN GOVERNMENT PRINTER February 2015
PP No 9, Session 2014–15
The Hon. Bruce Atkinson MLC
President
Legislative Council
Parliament House
Melbourne

The Hon. Telmo Languiller MP
Speaker
Legislative Assembly
Parliament House
Melbourne

Dear Presiding Officers
Under the provisions of section 16AB of the Audit Act 1994, I transmit my report on the audit Effectiveness of Support for Local Government.
This audit assessed the effectiveness, efficiency and economy of support activities undertaken to assist councils to carry out their duties and obligations to the community. I focused on the activities of Local Government Victoria (LGV) and the Municipal Association of Victoria (MAV) as they are key entities providing support to councils.
I found both LGV and MAV have established methods for identifying support needs. However, with some exceptions, neither is able to clearly demonstrate how their support activities contribute to the effective and efficient operation of councils. Both LGV and MAV need to strengthen their focus on outcome reporting and evaluation. While there are examples of LGV and MAV working together to support councils, there is scope to document and formalise how they can work together in the future, including under the new Victorian State-Local Government Agreement.
Legislative and broader governance arrangements compromise the effectiveness, efficiency and economy of support to councils. MAV operates in a unique legislative environment and has not been subject to the range of legislation applicable to many other public sector entities and bodies. I have made recommendations to the Department of Environment, Land, Water and Planning to review the Municipal Association Act 1907 and to improve oversight of MAV. Prompt action is needed by both LGV and MAV to address the governance issues identified in this report.
Yours faithfully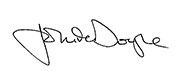 John Doyle
Auditor-General
26 February 2015