Asset Management and Maintenance by Councils
Asset Management and Maintenance by Councils: Message
Ordered to be printed
VICTORIAN GOVERNMENT PRINTER February 2014
PP No 298, Session 2010–14
The Hon. Bruce Atkinson MLC
President
Legislative Council
Parliament House
Melbourne

The Hon. Christine Fyffe MP
Speaker
Legislative Assembly
Parliament House
Melbourne

Dear Presiding Officers
Under the provisions of section 16AB of the Audit Act 1994, I transmit my report on the audit Asset Management and Maintenance by Councils.
The audit assessed whether local councils effectively manage their physical infrastructure assets. It examined whether they have developed and applied sound strategic frameworks for asset management, and implemented efficient and effective asset management practices. It also reviewed the guidance and support provided to councils in managing these assets.
The report identified significant deficiencies in asset renewal planning and practice, the quality of asset management plans, the linking of service levels to these plans, the development of asset management information systems, and in councils' monitoring, evaluation and reporting on asset management.
The continuing growth in councils' asset renewal gaps remains of considerable concern. Local Government Victoria should provide improved asset management guidance and support to councils, as outlined in the report, and work more closely with them on this, and other common issues identified.
Yours faithfully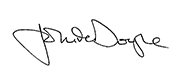 John Doyle
Auditor-General
19 February 2014