Asset Management and Maintenance by Councils
Auditor-General's comments
John Doyle

Auditor-General

Audit team

Andrew Evans—Sector Director

Michael Demetrious—Team Leader

Peter Rorke—Analyst

Kate Kuring—Engagement Quality Control Reviewer
Victoria's 79 councils manage a significant number of infrastructure assets including—buildings, parks and gardens, roads, bridges, council land and drainage networks—which support the delivery of a wide range of important council services. These include home and community care, maternal and child health care, recreation and leisure facilities, waste and environment management, transport and economic development.
Asset management and maintenance is complex and impinges on many areas of council responsibilities and operations. Councils need to ensure that there is a close match between the assets they have and their operational condition on the one hand, and the service uses to which those assets are put, on the other. They also have legislative obligations to manage financial risks prudently and to ensure that their asset management decisions take into account economic circumstances and their financial effects on future generations. This is especially important in the current economic climate and in an environment where reliance on sources of revenue such as government grants cannot be assured.
A 1998 report to government warned that unless steps were taken to address councils' asset renewal gaps, the budget councils require for renewal would more than double by 2012. These predictions have materialised despite this warning, and the renewal gap has almost doubled as a proportion of total asset value over the past 16 years. A number of previous reports from my office have identified persistent issues with council asset management practices and recommended that councils improve their asset management frameworks and their related policies, strategies and plans. This should in turn improve asset management investment decisions and planning for capital expenditure. Although some improvements have been made, many of the previously identified deficiencies still exist.
This audit has found that in recent years councils have improved their asset management practices by applying available asset management guidance, self-assessing their asset management performance annually, and developing asset management systems, frameworks, strategies and plans. This provides a good foundation on which to build more advanced asset management practices. However, significant deficiencies remain in areas such as asset renewal planning and practice, the quality of asset management plans, linking of service levels to these plans, the development of asset management information systems, and in monitoring, evaluation and reporting on asset management.
There is a pressing need for councils to address growing asset renewal gaps. Councils are generally budgeting less than is required to renew their assets and consequently the funding needed for asset renewal continues to grow each year. Without appropriate and concerted corrective action, the provision of council services to communities is likely to be put at risk. While this may require some hard financial decisions and trade-offs, failure to address this problem now will only lead to more difficult decisions in the future.
I have made a set of recommendations for councils and Local Government Victoria. Adoption of these will significantly advance asset management practices within councils and help to address the key deficiencies and issues identified in this audit. I am pleased that the councils we audited have recognised the importance of the recommendations, have welcomed the report as raising the profile and significance of sound asset management within councils and the wider community, and are committed to improving their asset management practices.
I am therefore confident this report will contribute substantially to improvements in asset management and maintenance within Victorian councils, and councils' financial sustainability.
Lastly, I would like to acknowledge Local Government Victoria and the Ararat, Cardinia, Kingston, Port Phillip and Wodonga councils and their staff for their cooperation and invaluable assistance during this audit.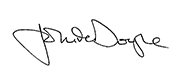 John Doyle

Auditor-General
February 2014