Asset Management and Maintenance by Councils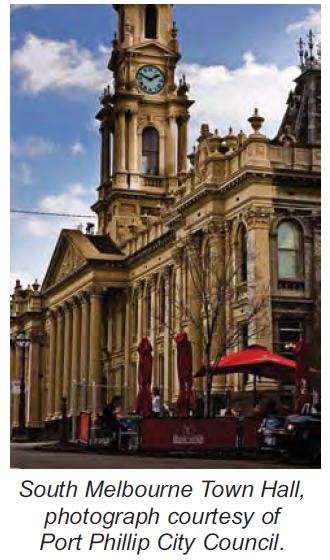 Local councils manage and maintain a substantial number of assets that underpin their many critical economic and community activities. In 2012–13, the physical infrastructure assets held by Victorian councils—buildings, parks and gardens, roads, bridges, land and drains—were valued at around $73 billion. Councils spend over $2 billion every year to maintain, renew or replace existing assets.
How councils manage assets has direct implications for their communities. The primary aim of council asset management is to maintain an asset portfolio that allows councils to effectively meet current and future demand for services. These services include home and community care, maternal and child health care, recreation and leisure facilities, waste and environment management, transport and economic development. Poor asset management can lead to deteriorating levels of service by councils, higher council rates and an increased financial burden on future generations.
This audit assessed whether local councils are effectively managing their physical infrastructure assets. The audit focused on five local councils: Kingston City Council (inner metropolitan), Port Phillip City Council (inner metropolitan), Cardinia Shire Council (outer metropolitan), Wodonga City Council (rural city), and Ararat Rural City Council (small rural). The audited councils collectively manage around $5.4 billion in physical infrastructure assets.
Conclusions
In recent years councils have improved their asset management practices by applying available asset management guidance, self-assessing their asset management performance annually, and developing asset management systems, frameworks, strategies and plans. This has provided a foundation on which to build more advanced asset management practices, but there is still substantial room for improvement.
Progress towards better practice has been relatively slow. This is despite warnings as early as 1998 that Victoria's councils needed to improve their asset management practices and address growing asset renewal gaps. The asset 'renewal gap' refers to the difference between the funding that councils need to renew their existing assets and the money they actually allocate to this purpose. Since 1998, asset renewal gaps have almost doubled. The audited councils are generally budgeting less than is required to renew their assets and the funding needed for asset renewal continues to grow each year. This is likely to lead to council assets becoming more difficult and less affordable to manage in the years ahead. This will also likely make the council services supported by those assets less sustainable.
The effectiveness of asset management is undermined by weaknesses with councils' asset management planning, implementation and information systems. For councils to more efficiently and effectively manage their physical assets substantial improvements are required in a number of areas:
better asset renewal planning and practice
higher quality asset management plans, more effective implementation of these plans, and better linking of service levels and standards to these plans
further developing asset management information systems that are integrated with other corporate information management systems
recruiting and developing skilled and competent staff to manage assets
improving the monitoring, evaluation and reporting on asset management.
There are numerous examples of successful collaboration between councils on asset management initiatives. Further collaboration, encouraged and supported by Local Government Victoria (LGV), would assist councils to address asset management challenges more quickly, including those related to skills, knowledge and information systems development.
Findings
Asset management frameworks
The audited councils have not yet fully developed and applied sound strategic asset management frameworks and have not yet met the better practice requirements of most framework elements.
While improvements have been made, councils need to enhance the quality of asset management plans and obtain council support for them. They also need to better link council service levels and standards to their plans, and use the plans to drive their asset management practices.
Asset management governance
There is wide variation in the adequacy of council governance arrangements for asset management. The audited councils had often not effectively integrated asset management with other corporate functions, such as finance and service planning, which poses a risk to a council's ability to achieve its overall asset management objectives. All councils acknowledged that greater effort is required to involve all relevant departments to achieve better, whole-of-organisation asset management outcomes.
Asset management strategies and plans
Asset management strategies were generally underdeveloped. However, it is positive that all five councils had developed improvement plans outlining the actions needed to improve their management of assets.
While all five councils had prepared various strategies for the services they deliver, none had well developed plans for their major services that linked to asset management plans or considered asset requirements. All audited councils acknowledged that establishing service standards, and linking service delivery to asset requirements, are priorities in developing 'second generation' asset management plans.
Continuous improvement in asset management
In 2010, the Municipal Association of Victoria (MAV) set a target for councils to achieve a 'core' level of maturity in asset management by December 2012, as assessed using the National Asset Management Assessment Framework. Few Victorian councils achieved this, and none of the audited councils have achieved core maturity in all elements of the framework. Most of the audited councils are at a low to intermediate level of maturity in developing and applying these elements.
MAV delayed the original 2012 target to December 2013 when it was apparent that few councils would attain it. However, this new target for core asset maturity has not been met, with only 23 councils of 79 achieving core maturity. We also observed that small and regional councils are finding it more difficult than metropolitan ones to improve their asset management performance against the national framework, which may be partly due to resourcing issues.
Furthermore, there are weaknesses in the National Asset Management Assessment Framework and assessment process and it is timely that these be reviewed to support improved asset management practices and accountability.
Participation in MAV asset management initiatives demonstrates a commitment by councils to improve their asset management practices. However, delays in councils reaching core maturity in asset management heighten the risks associated with ineffective asset management. These risks include deteriorating and failing assets, the adverse financial implications of growing renewal gaps, and reducing the quality and number of council services available to the community.
Asset management practices
Capital works budgets and asset renewal requirements
Significant under expenditure of capital works budgets for several of the audited councils suggests there is scope to better integrate capital works programs with asset management and long-term financial planning to minimise such variations.
In most cases, spending on renewing or replacing existing assets is not keeping pace with their rate of deterioration. The audited councils are generally not able to meet existing asset renewal requirements, resulting in cumulative renewal gaps that grow each year. This situation adversely affects the condition of assets, community service levels, and councils' long-term financial sustainability.
Overall, council progress in addressing their renewal gaps has been relatively slow, despite the risks of not acting early being highlighted at least 15 years ago in a report to government Facing the Renewal Challenge – Victorian Local Government Infrastructure Study. While addressing the renewal gap may require some hard decisions, failure to make those decisions quickly will only lead to even harder decisions in the future, and will result in the continuing deterioration of assets and services.
There is a pressing need for councils to carefully balance asset renewal spending against a sustainable level of service delivery.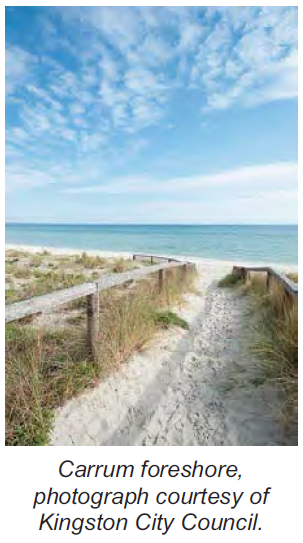 Capacities and capabilities to support effective asset management
Effective asset management is also being compromised by underdeveloped asset management information systems and a lack of skilled resources, particularly in smaller and regional councils.
Councils continue to rely on poor asset data and information systems and they are still not confident that all their assets have been identified and recorded. This reduces the capacity of councils to effectively monitor, evaluate and report on asset performance or to properly plan for asset rehabilitation. The audited councils recognise the importance of this, and some are currently investing heavily to improve their asset data and information systems. The costs of doing this, however, can be considerable and smaller councils find this particularly challenging.
Four of the five audited councils had not yet fully assessed the skills and knowledge they needed to effectively manage infrastructure assets. None of the five councils had developed a structured professional development program for staff with asset management responsibilities. This is critical for sound asset management, and not addressing this promptly will undermine council performance.
All five audited councils acknowledged the potential benefits of collaboration in asset management. Collaboration can generate efficiencies and cost savings, and provide support to councils less advanced than others in their asset management practices, expertise and resources. There may be some scope for considering whether the shared development of asset data and information systems could contribute to efficiency and effectiveness in this area.
None of the audited councils had robust monitoring, evaluation and reporting practices on asset management. Without these, councils cannot know, or demonstrate to their communities, how well they are meeting their asset management needs and priorities.
There is substantial scope for improving reporting to the community on asset management against performance measures and long-term financial plans by providing more detailed explanations on budget variances in capital works programs. Councils also need to improve the asset information on their websites and provide a greater awareness of asset management challenges faced by councils, their approach to them, and how they are performing.
Support and guidance by Local Government Victoria
There is an abundance of guidance available from LGV and other sources to assist councils, but councils are not making best use of this material. LGV provides limited targeted asset management support.
LGV guidance on asset management is also out of date. It does not address common challenges such as developing appropriate asset management information systems, developing a set of asset management performance indicators that will enable comparability between councils, and dealing with the growing renewal gap. This guidance should be reviewed and updated to focus more attention on these areas, and could be supplemented by other initiatives and types of support.
LGV is involved in council asset management practices in a number of other ways, including through annual surveys that measure council improvements in these practices. It should consider whether Victoria's legislative approach to asset management might be strengthened, as has been done in some other jurisdictions, to require minimum standards for certain asset management practices.
LGV should continue to work with the MAV in assisting councils. MAV's STEP program, which includes the use of the National Asset Management Assessment Framework tool, has been useful in helping councils improve their asset management frameworks and practices. However, there are limits to the program and the tool, and more could be done to support councils to improve their asset management and maintenance capabilities, as well as the reliability of their self-assessments.
Recommendations
Local councils should:
accelerate efforts to review and update their asset management
frameworks, policies and strategies to meet better practice standards
make sure they have comprehensive asset management plans covering all major asset categories
as a priority, develop a strategy for more effectively reducing their asset renewal gaps
improve their asset management information systems and knowledge of their asset portfolios to ensure they have up-to-date information on all assets
identify and review the skills and resources required to effectively manage infrastructure assets, including developing a skills matrix and action plan to address identified skill and resource requirements and gaps
improve the provision of information to, and engagement with, the community on asset management
develop and implement comprehensive asset management monitoring, reporting and evaluation systems, and publicly report their progress and performance against plans and strategies, including against capital works budgets.
Local Government Victoria should:
review and update its asset management guidance material for councils
review the support it provides to councils and make sure it is targeted to address common issues
consider, in conjunction with councils, developing a set of comprehensive asset management performance indicators that will enable comparability between councils on asset management performance
in conjunction with councils and the Municipal Association of Victoria, review the use and application of the National Asset Management Assessment Framework and its appropriateness for driving improvement in asset management performance
consider making aspects of asset management mandatory, such as the development of asset management policies, strategies and plans
investigate options for supporting councils to develop and upgrade their asset management information systems, including by reviewing practices in other jurisdictions.
Submissions and comments received
In addition to progressive engagement during the course of the audit, in accordance with section 16(3) of the Audit Act 1994 a copy of this report was provided to Ararat Rural City Council, Cardinia Shire Council, Kingston City Council, Port Phillip City Council, Wodonga City Council and the Department of Transport Planning and Local Infrastructure with a request for submissions or comments.
Agency views have been considered in reaching our audit conclusions and are represented to the extent relevant and warranted in preparing this report. Their full section 16(3) submissions and comments are included in Appendix A.