Auditor-General's comments
John Doyle

Auditor-General

Audit team

Dallas Mischkulnig— Engagement Leader

Maree Bethel and Catherine Sandercock— Team Leaders

Melissa Watson— Team member

Kris Waring— Engagement Quality Control Reviewer
This audit formed part of a series investigating the regulation and management of waste in Victoria. Previously my office has examined the management of hazardous waste, solid municipal waste and contaminated sites, all of which identified significant issues with waste management in Victoria. The findings of these audits contributed to major reforms in this area, including the release of the 2013 Getting Full Value: the Victorian Waste and Resource Recovery Policy and the reform of the Environment Protection Authority (EPA) into a modern risk-based regulator.
Landfills continue to remain an important part of Victoria's waste management infrastructure as currently all wastes cannot be practically re-used or recycled, and our forecast population growth will mean waste generation will continue to increase. Landfills operate within a highly regulated framework of primary and subordinate legislation, and guidelines. This is to ensure they are sited, designed, managed and rehabilitated upon closure to minimise any environmental, amenity and health risks and any future financial cost to the state and local governments associated with poorly managed and rehabilitated sites.
EPA is responsible for overseeing landfill owners' compliance with this framework, and it has implemented a better practice risk-based regulation model as part of its reform process to become an effective modern regulator. This has resulted in a significant improvement in its regulation and oversight of landfill performance. The efforts of the four audited councils to comply with the regulatory framework requirements for their municipal landfills have also significantly improved. Together, these improvements have resulted in the effective management of major risks posed by the generation of contaminated water and gas emissions at landfills.
However, localised risks to the environment and surrounding community amenity are not being managed as effectively—particularly at older sites. Both EPA and councils have been slow to implement key initiatives to address these risks. This is in part due to the complexity and costs associated with addressing these issues, shortfalls in the implementation of EPA's risk-based approach, complex and at times unclear guidance materials, and a lack of clarity about roles and responsibilities associated with closed landfills.
I have made a number of recommendations to address these issues, which pleasingly EPA and the examined councils have accepted. My recommendations reinforce the need for EPA to develop a more integrated and systematic approach to overseeing landfills and translate its risk-based approach to all of its regulatory activities, as well as clarifying its guidance to landfill owners. Councils need to better prioritise and implement their landfill management actions to address all their landfill responsibilities in a timely and efficient manner.
EPA's challenges in developing and delivering risk-based regulation are not unique. The issues identified in this report are similar to those my office has found in other audits of regulators—Recreational Maritime Safety (2014), Occupational Health and Safety Risk in Public Hospitals (2013) and Effectiveness of Compliance Activities: Departments of Primary Industries and Sustainability and Environment (2012). Many of the recommendations in these reports will be relevant to other regulators in their quest to effectively encourage compliance and mitigate the risk of harm. In my Annual Plan 2014–15 I foreshadowed my intention to examine the management of regulator performance.
I would like to thank the staff of EPA, Ballarat City Council, Hume City Council, East Gippsland Shire Council and Wyndham City Council for their assistance and cooperation during this audit.
I look forward to receiving updates from them in implementing the recommendations.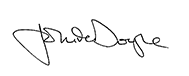 John Doyle

Auditor-General
September 2014