Ordered to be published
VICTORIAN GOVERNMENT PRINTER April 2015
PP No 28, Session 2014–15
The Hon. Bruce Atkinson MLC
President
Legislative Council
Parliament House
Melbourne

The Hon. Telmo Languiller MP
Speaker
Legislative Assembly
Parliament House
Melbourne

Dear Presiding Officers
Under the provisions of section 16AB of the Audit Act 1994, I transmit my report on the audit Palliative Care.
This audit assessed whether Victorians with a terminal illness have access to high-quality palliative care that is timely, coordinated and responsive to their needs and wishes. The audit examined the policies and procedures of the Department of Health & Human Services (DHHS) and four health services.
The audit found that despite establishing a clear and ambitious agenda for the palliative care sector, DHHS has more work to do to streamline its monitoring and reporting processes to better understand gaps and achievements. In recent years, access to rural and after-hours services has improved. However, some metropolitan community palliative care services are struggling to cope with demand and more support is needed for carers and families.
DHHS has a major role to play in guiding the sector through a period of continued change and growth. My audit findings and recommendations will help DHHS and health services to build on recent achievements and respond to future challenges with a flexible and efficient palliative care system.
Yours faithfully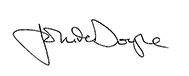 John Doyle
Auditor-General
15 April 2015