At a glance
Background
Carers and families play an essential and irreplaceable role in the palliative care system. Without them, patients would miss out on high levels of support, care and comfort. Carers and families can also bear significant physical and emotional strain.
Conclusion
Support for carers remains inadequate. Improving access to services such as respite and psychosocial support for carers of people with a terminal illness remains a major priority. The Department of Health & Human Services (DHHS) also needs to review patient and carer reporting and after-hours service provision.
Findings
Access to overnight respite is one of the greatest carer needs, but is not widely available.
Carer support needs to be well timed and flexible to best avoid carer stress.
After-hours support is available to carers, however, a review of access and quality of support is needed.
DHHS has developed bereavement support standards for use in specialist palliative care services, but many services do not use these.
Recommendations
That the Department of Health & Human Services:
conducts a systematic review of respite and carer support provision
develops clear expectations for health services to appropriately support carers
reviews system-wide palliative care performance measures
reviews and improves the after-hours model for community palliative care services across Victoria.
4.1 Introduction
Once a diagnosis of a terminal illness is made, hospital and community palliative care services can act to identify the needs and preferences of both the patient and their carers. As well as providing services to support the patient, health services and community palliative care services also monitor the wellbeing of carers and families. They provide or connect carers to services to support them through their loved one's end of life and death. These services include psychosocial care and advice in addition to respite and bereavement services.
This Part assesses carers' access to bereavement and respite services.
4.2 Conclusion
Despite the Department of Health & Human Services' (DHHS) attempts to address carer support through its palliative care policies, support for carers remains inadequate. Improving access to services such as respite and psychosocial support for carers of people with a terminal illness remains a major priority for the palliative care sector.
Some progress has been made—DHHS provides discretionary funding to help reduce the financial burden of care and there has been improvement in access to after-hours support, mainly through telephone advice. While these steps will help, they are not responsive or comprehensive enough to provide the level of support that is needed.
In addition to increasing the breadth and availability of support for carers, DHHS also needs to improve the quality of reporting on these matters. It could better monitor after‑hours service provision, bereavement support activity and carer satisfaction with a range of palliative care services.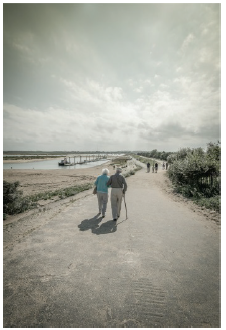 4.3 Support for carers
While a range of support options are available to carers—including respite, after-hours support, and bereavement support—these are not always sufficient or responsive to their needs. In particular, there has been little improvement in respite since 2011.
Making sure that carers get the support they need begins with family and friends. Drawing on existing resources means the carer can talk about their needs with people they know and feel comfortable with and request help as necessary. However, even with support from family and friends, carers are likely to need to access specialist advice, have proper sleep and cleaning services.
VAGO's 2012 report Carer Support Programs reported that carers are more at risk of mental health problems, such as stress or depression, than other people of the same age and are more likely to suffer declines in their physical health due to caring.
DHHS' Strengthening palliative care: Policy and strategic directions 2011–2015 (Strategic Directions) had a strong focus on supporting carers. It identified the following four areas as key areas for improvement:
access to after-hours support
training for carers
bereavement support
appropriate respite—including access to in-home and out-of-home respite, overnight nursing, day hospices and volunteer visiting programs.
Feedback from audited health services and other stakeholders indicated that access to overnight respite is one of the greatest carer needs.
4.3.1 Carer satisfaction
DHHS uses the Victorian Palliative Care Satisfaction Survey (VPCSS) to assess carer satisfaction. However, response rates are variable and more work needs to done to understand the reasons for any carer dissatisfaction.
Since 2011, responses from carers, patients and bereaved carers to the question 'How satisfied were you with the overall standard of care provided by the palliative care service?' have remained stable. In 2014, the mean satisfaction score for all groups was 4.62 out of 5 indicating high levels of satisfaction with the overall standard of care.
The survey is optional and may not be provided to patients or carers at a time when they feel up to responding.
4.3.2 After-hours support
It has been a requirement for community palliative care services to provide after-hours support—outside of 7am and 4.30pm Monday to Friday and public holidays—since 1997. However, DHHS does not monitor compliance with this requirement and could not provide any assurance that the services currently being provided are sufficient or appropriate to meet the needs of carers.
Access to after-hours support is a reassuring option for carers who need advice on managing medication, pain and distress. It may also involve a visit from a nurse if the service assesses that it is required and it is safe for staff to do so. It is an important part of meeting carer needs but is not a substitute for respite.
Acknowledging that provision of after-hours support varied across the state, DHHS ran two pilot projects in 2009 to test different models. It then commissioned a review of the pilot projects in 2011.The evaluation noted that rural services were reluctant to switch to a more centralised model of after-hours support because they felt strongly that their clients should speak to a service or staff member they were familiar with.
The review did not propose a single after-hours model but recommended a range of different regional approaches. DHHS released its new framework for after-hours support in February 2012 following this review. The framework outlines the key elements of effective after-hours care and has a 'how-to' guide of protocols for community palliative care services and triage staff to use. While it is a useful resource it needs to be supported with ongoing training for responsible staff. Training and support was a part of the pilot phase but has not been provided more broadly since this was completed.
Currently, there are variations on three models of after-hours support across the state:
a regional after-hours nursing telephone triage service provider supporting several community palliative care services
a local hospital after-hours manager providing telephone triage to the local community palliative care service
an individual palliative care service or local district nursing service providing after‑hours telephone triage support to the local community.
One metropolitan health service has been providing an after-hours telephone triage service for over seven years, supporting two metropolitan community palliative care services and two regional community palliative care services. This service covers around 25 per cent of Victoria.
Further to this, the Commonwealth Government recently launched Decision Assist—a national service that provides around the clock telephone support for general practitioners, aged care staff and other health professionals providing palliative care in residential aged care and home care. Decision Assist aims to improve access to appropriate and effective palliative care for ageing Australians by upskilling the health care workforce.
Given that several years have elapsed since DHHS completed its review and released its new framework, it would be timely to review the after-hours service model for community services across Victoria in 2016 to:
determine how the different service models compare
understand the extent to which technical concerns raised during the pilots have been resolved
examine how services could best be aligned to ensure coverage across the state is equitable and consistent.
4.3.3 Respite
All stakeholders consulted during the audit agreed that improving access to respite for carers of people with a terminal illness remains a major priority for the palliative care sector.
Respite enables carers to have a break from caring for their loved one and catch up on sleep and other regular activities that might become neglected. Health service staff advised of instances where patients were admitted to inpatient services near death because their carers were unable to cope. Respite options in Victoria include:
four hospices across the state, funded by DHHS, that cater for patient day-visits including one that caters for patients with motor neurone diseases
in-home support from volunteers or community services such as the Royal District Nursing Service.
While these supports can provide reassurance and assistance to the carer, palliative care staff in audited health services advised of the 'catch 22' situation where carers, despite being overwhelmed, refrain from taking time away from the patient due to feelings of guilt at being apart so close to their death. In these circumstances, being away from the patient may be of limited assistance. Timing of interventions is therefore critical.
Audited health services had adopted differing approaches to prioritising respite services. The three audited metropolitan health services operated waiting lists, while the regional service scheduled staff to provide care in the home depending on availability:
Service 1 prioritises admitting patients with complex symptoms over those on their waiting list for respite. VPCSS survey data showed a number of complaints about not being able to remain in the palliative care service. Carers and bereaved carers were pleased with availability of respite.
Service 2 also has a waiting list for admission to palliative care. However, it is not clear how respite is prioritised at that service. Staff at the service identified that many carers in their community cannot afford to take leave from work, placing increased burden on hospital-based services.
Service 3 also had waiting list for admission to inpatient palliative care. VPCSS survey data showed that patients, carers and bereaved carers had complained of waiting for access to palliative care services, including respite. The service acknowledged that significant population growth in its area had impacted on demand.
Service 4 can schedule community staff to make regular respite visits depending on staff availability and the severity of the carers' needs. VPCSS survey data had only one complaint related to accessing community-based palliative care.
Inevitably, despite respite being recognised as a significant need, palliative care services prioritise care for patients needing medical attention over the needs of carers.
Further research on respite
DHHS completed further research on respite after releasing its Strategic Directions. The findings of this research were inconclusive, but did suggest that the initiatives outlined in the Strategic Directions were not sufficient to meet the gap in carer respite needs.
In June 2014, DHHS completed a literature review to look for evidence to back the use of respite to support carers of patients with palliative care needs. It found that there is limited rigorous evidence that respite care improves patient or caregiver outcomes. It found that:
respite care should be available to support family carers of people with moderate or severe dementia
respite care should be available to support family carers of frail or unwell older adults
there is insufficient evidence to support whether respite should be made available to support carers of adults with chronic conditions.
DHHS is currently in the early stages of developing the next draft of its new palliative care strategy and has started to engage with the sector to devise more flexible support options for carers during particularly stressful periods—such as when a patient's symptoms or pain become unstable and when they enter the terminal phase at their end of life. It is therefore unlikely that any carer support programs will be implemented before the Strategic Directions finish in December 2015. DHHS needs to continue to prioritise respite and to better understand and cater for a range of, often considerable, carer needs.
4.3.4 Financial strain on patients and carers
Recognising that carers often bear considerable financial strain, DHHS provides health services with a limited amount of funding to provide medical equipment in the home on an as-needs basis. However, health services continue to be concerned about carers who cannot afford to be away from work on an indefinite basis.
Figure 4A shows rates of satisfaction with financial and legal assistance in DHHS' VPCSS. Responses to most questions are typically very positive, however, responses to financial and legal assistance questions are less positive than other areas surveyed.
Figure 4A
Carer satisfaction with financial and legal support
| Question | Carer | Bereaved carer |
| --- | --- | --- |
| Extent to which you are aware of financial assistance available from the government | 3.67 | 3.53 |
| Satisfaction with support for legal issues | 4.03 | 3.94 |
| Satisfaction with support to minimise financial burden | 3.66 | 3.40 |
| Extent to which you are coping with the financial burden of caring | 3.8 | 4.07 |
Note: Responses provided on a 5-point Likert scale, where 1 = very dissatisfied and 5 = very satisfied.
Source: Victorian Auditor-General's Office from the Victorian Palliative Care Satisfaction Survey Statewide Report 2013.
In the same year, the VPCSS measured patient, carer and bereaved carer satisfaction with the overall standard of care was 4.62, and the average satisfaction of all questions in the survey was 4.27. These results point to the need for health services to improve the way they communicate with carers and bereaved carers about financial assistance and other support to minimise financial burden.
A social worker at one audited health service estimated that about 20 per cent of patients experience financial stress. Patients or carers are referred to a financial advisor. However, aside from the VPCSS, there is very little data collected on these issues.
4.4 Bereavement and stress
DHHS' bereavement support standards provide guidance for services to assist carers most at risk of complex grief. However, reporting does not comprehensively capture the extent of bereavement activity that occurs and staff from audited health services expressed concern about the bereavement services offered.
It is not always clear when bereavement support should be provided as part of inpatient or community palliative care services, or through referral to a specialist service. DHHS advises that inpatient services may not be the most appropriate choice for bereavement services and that referral to a specialist is often more appropriate.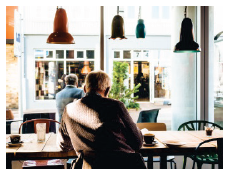 4.4.1 Bereavement in audited health services
Three of the four audited health services expressed concerns about the quality and amount of bereavement support available to carers of palliative care patients. Three services stated that their bereavement service is under-resourced and two were concerned that the range of different professionals providing bereavement services across the state could lead to fragmented and incomplete service:
Service 1 uses a pastoral carer for bereavement and holds a memorial service for deceased patients twice a year. A bereavement package with information on counselling is sent out following a patient death and staff follow up with carers after three and six months. There is a standard process for referral to bereavement support.
Service 2 provides the most comprehensive service, offering patients and carers access to a dedicated bereavement counsellor. A grief counselling service is available for anyone in the region who has experienced a loss. There is a comprehensive risk-screening tool and the service requests feedback on its services to improve performance.
Service 3 also uses an extensive risk-screening tool, a pastoral carer and a referral process for expert support. This service advised it is under-resourced for psychosocial care and is unable to meet all the system needs.
Service 4 has a social worker working with patients and carers. The service has just begun piloting a new risk-screening tool. Previously nurses had informal discussions together and made calls when time permitted.
4.4.2 Bereavement support standards
DHHS developed bereavement support standards in 2012 for use in Victorian government-funded, specialist palliative care services. However, many inpatient services do not use these and there is scope for DHHS to further promote them to health services.
Health services report on whether they use the bereavement support standards via the Policy Implementation Audit Tool survey. In 2013–14, 83 per cent of community-based palliative care services reported using the bereavement support standards compared with 58 per cent of inpatient services and 67 per cent of hospital consult services. None of the audited health services used the bereavement support standards.
The key principles of the bereavement standards are that bereavement support is delivered:
in a targeted way, with those who would benefit most from specialist interventions being identified through structured screening and assessment
with a focus on identifying the bereaved person's own resources and capacity to enhance their resilience
over a period from pre-death to several months post-death and beyond where required
with a focus on the palliative care client's primary carer and extending to other carers/family members where resources allow.
4.4.3 Bereavement reporting
A lack of bereavement reporting may undermine the importance of this service to carers.
Patients in inpatient and community palliative care services have an identifier linked to their care which can be used to determine funding. These identifiers are not created for carers who may need bereavement services. Interviewed staff from community palliative care services had experienced difficulty recording more than one bereavement contact on the Victorian Integrated Non-Admitted Health minimum dataset. This limits the tracking of bereavement activity in inpatient and community‑based settings. Two audited service advised that the lack of performance indicators for bereavement reduces the importance of the activity within the service.
Limited bereavement activity is recorded in community palliative care services but they may also provide bereavement support that is not able to be reported on. DHHS should assist health services to ensure all carers are screened and referrals for complex grief are made to appropriate services.
Recommendations
That the Department of Health & Human Services:
conducts a systematic review of respite and carer support provision
develops clear expectations for health services to appropriately support carers including providing practical information on patient care and advice or referral as appropriate for emotional and bereavement needs
reviews system-wide palliative care performance measures to improve how hospitals and palliative care services document and deliver patient- and carer‑focused services
reviews and improves the after-hours model for community palliative care services across Victoria.