Tendering of Metropolitan Bus Contracts
Auditor-General's comments
John Doyle

Auditor-General

Audit team

Steven Vlahos—Engagement Leader

Tony Brown—Acting Engagement Leader

Helen Lilley—Team Leader

Ray Seidel-Davies—Senior Analyst

Rosy Andaloro—Analyst

Engagement Quality Control Reviewer

Andrew Evans
Buses are a vital part of Melbourne's public transport system. For approximately 80 per cent of households, they are the only readily accessible form of public transport. This is particularly the case for Melbourne's middle and outer suburbs, where buses provide cross-town transport, local services and critical links to the rail network. As these services cost Victorians around $1 billion per year, it is vital that the state receives the best value possible for this money.
However, my recent audits, Coordinating Public Transport (2014) and Developing Transport Infrastructure and Services for Population Growth Areas (2013) have highlighted significant shortcomings with these services due, in part, to deficient contractual arrangements which offer minimal incentives for improving services.
Specifically, these audits found that many of Melbourne's bus routes currently have long wait times, indirect routes, and do not operate on schedules designed to harmonise well with the rail network or other bus routes. These issues are longstanding and reduce the usefulness of bus services for commuters and impede patronage growth.
In this audit, I examined whether the state has effectively secured value for money from the new Melbourne Metropolitan Bus Franchise (MMBF) which was established in 2013 to deliver around 30 per cent of Melbourne's bus services. The MMBF agreement is fundamentally different to any other contracting arrangement within Melbourne's bus network as it contains strengthened incentives and penalties designed to drive improvements in bus services.
I examined the planning and conduct of the MMBF tender, as well as Public Transport Victoria's (PTV) management of the resulting contract. I also examined the state's progress towards reforming the remaining metropolitan bus contracts—covering around 70 per cent of services—that will expire in 2018.
I found that the state has not yet secured full value for money from the MMBF agreement despite achieving almost $33 million in cost savings in 2013–14. This is because PTV has failed to:
resolve longstanding data reliability issues impacting the operation of the performance regime by April 2015 when it was due to be fully implemented
withhold payments for instances of non-performance to encourage timely corrective action
reach a timely agreement with the operator on the standard for determining incentive payments for improvements in bus patronage.
PTV needs to strengthen its management of the MMBF contract and urgently address longstanding data reliability issues as this situation is compromising its capacity to reliably assess and manage the operator's performance.
Of particular concern is the Department of Economic Development, Jobs, Transport and Resources (DEDJTR) and PTV's slow progress towards reforming the balance of metropolitan bus contracts. These contracts have never been exposed to open market competition as historically they have been renewed with the incumbent operators. Their expiry in 2018 therefore means the state is now rapidly approaching a critical juncture.
My predecessor's 2009 audit Melbourne's New Bus Contracts highlighted that procurement and reform options needed to be presented to government as a matter of urgency, as any change in the delivery arrangements for these services will require extensive planning and lead time to assure the availability of critical assets and infrastructure. However, progress on this initiative has been slow as initial planning to address these issues has only recently commenced.
Consequently, the state risks having its options in 2018 severely curtailed due to a lack of time to substantively progress these reforms, meaning it may be forced to again renegotiate with incumbent operators.
This scenario, should it eventuate, represents the worst possible economic outcome for the state. It would compromise the immediate opportunity to leverage better value for the $1 billion spent on bus services each year.
I have made 13 recommendations to address these issues. The recommendations reinforce the need for PTV to remedy the problems with performance data and contract management. I also urge PTV and DEDJTR to present future reform options to government as a matter of urgency.
I intend to monitor implementation of these recommendations, and will follow up with PTV, DEDJTR and the Department of Treasury and Finance (DTF) to ensure appropriate measures have been taken.
I wish to thank the staff in PTV, DEDJTR and DTF for their constructive engagement throughout the audit process.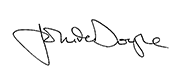 John Doyle

Auditor-General
May 2015