Victoria's Consumer Protection Framework for Building Construction
Auditor-General's comments


John Doyle

Auditor-General

Audit team

Andrew Evans—Engagement Leader

Dale Thistlethwaite—Team Leader

Tony Brown—Manager-Manager

Sophie Fisher—Analyst

Engagement Quality Control Reviewer

Ray Winn
Building or renovating a house involves a significant financial and emotional investment for consumers and is often the most expensive investment that people make in their lifetime.
Yet in the 2011 Australian Consumer Survey report nearly one in three building consumers reported experiencing a problem, mainly to do with poor workmanship. Throughout this audit, I have received correspondence from consumers highlighting the issues that they have faced and the personal, sometimes profound, impact that trying to resolve these issues has had on their lives.
Given these impacts, and the significance of the building industry to the Victorian economy, Victorians are entitled to a consumer protection framework for domestic building construction that provides appropriate protection when they need it. This is not just important for consumers, but also for builders themselves who have an interest in maintaining a personal and industry reputation for quality workmanship, professionalism and value for money.
At a minimum, an effective building consumer protection framework should include the following features:
consumers are able to easily understand and navigate the system
assurance that only competent practitioners are involved in building works
confidence that buildings are constructed to required standards and that where standards are not met this is detected and addressed early
scope to hear and resolve any disputes in a timely manner by an authority with power to require conciliation and enforce outcomes
recourse to an appropriate safety net of insurance protection where a builder does not fulfil their obligations.
My audit found few of these features are in the existing framework and as a consequence Victorian consumers are not receiving the protection they deserve.
The Victorian consumer protection framework for building construction is far too complex with multiple agencies responsible for different elements. While there is a lot of information, it can be very difficult for consumers to navigate the system and to find timely and cost effective solutions.
The current registration and discipline regimes do not ensure that the only practitioners who are registered are qualified, competent, and of good character. Current dispute resolution services, consisting of voluntary conciliation with unenforceable outcomes, provide only minimal protection. Oversight of building surveyors is also deficient and monitoring and compliance activities do not yet provide assurance that domestic building construction complies with minimum standards.
The 'last resort' domestic building insurance scheme provides only limited protection for consumers and is significantly more costly than it needs to be—costing consumers an estimated additional $21 million over the past four years. It is questionable whether this provides value for money for consumers who otherwise have no alternative recourse.
For more than a decade, the glaring shortfalls and weaknesses in the framework have been well known. VAGO's 2011 Compliance with Building Permits audit highlighted the pervasive failures of the then Building Commission, especially its fundamental failure to effectively discharge its legislative and regulatory responsibilities. In 2012, the Ombudsman also raised concerns with the 'vulnerability, integrity and administration of the registration system for building practitioners.' However, key agencies have failed to take sufficient, timely action to address these and other deficiencies.
Successive governments have consistently and regularly received advice about potential legislative and policy improvements to the consumer protection framework. However, recent proposed legislative and policy reforms failed to comprehensively address all of the issues and have again stalled, and consumers are paying the price. These issues now require urgent attention.
While there is no doubt that legislative reform is needed, agencies and regulators have sometimes been too quick to point to the technical boundaries and limits of their responsibilities and too slow to work together to ensure the existing consumer protection framework, flawed as it is, works as well as it can to protect consumers.
I have made a series of recommendations that focus on the key areas requiring improvement—practitioner registration and discipline, monitoring and compliance, dispute resolution and conciliation, consumer awareness, and the provision of builders' warranty insurance. Addressing these recommendations will go a long way to providing an appropriate level of consumer protection and tackling the well acknowledged gaps and issues in the current framework.
In this audit, agencies themselves have not disputed my findings and I am pleased that they have accepted my recommendations and outlined actions to address them. I intend to revisit the issues identified in this report to examine progress.
I want to thank the staff from the agencies involved in the audit and the consumers and industry stakeholders who took the time to share their perspectives.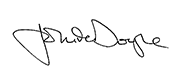 John Doyle

Auditor-General
May 2015