Victoria's Consumer Protection Framework for Building Construction
Building or renovating a house is typically the single biggest investment an individual consumer will make in their lifetime. While most consumers do not experience significant issues and problems with their builder, a significant number do. Consumers may be ill-equipped to manage a building contract and resolve building construction issues. For those consumers that do experience problems, the impacts can be profound—ranging from significant additional costs and time delays to extreme frustration, stress and anxiety.
A 2011 analysis published in the Australian Consumer Survey report found that 28 per cent of building and renovating consumers in Victoria reported experiencing problems, with the most common problem reported across Australia being poor workmanship, accounting for 63 per cent of problems. Throughout this audit, consumers told us of the personal impact that building disputes had on their lives.
A well-functioning customer protection regime is essential to ensure that both the incidence and impacts of building disputes and issues are minimised. It benefits not just consumers but also builders operating in the market who want to maintain an industry reputation for quality, service and integrity.
An effective consumer protection framework for building construction should have a number of critical features:
Consumers and building practitioners should be aware of and have access to clear, comprehensive and timely information and advice on their rights and obligations.
Rigorous registration, monitoring and disciplinary processes should ensure that only qualified, competent and suitable practitioners are allowed to operate.
Independent, consistent and thorough monitoring of compliance with building standards and codes should enable the early identification and addressing of defects.
Dispute handling processes should be easily navigable, low cost, simple and timely, and should achieve binding and enforceable resolutions.
Consumers should have recourse to appropriate insurance which protects them in circumstances where they cannot otherwise achieve a timely and effective resolution of building defects and issues.
The current Victorian building consumer protection framework does not possess these features, and needs strengthening. Successive governments, reviews, inquiries and audits have acknowledged that the current framework has failed to provide adequate protection to consumers.
This audit examined whether the key elements of the current building consumer protection framework are effectively managed by relevant entities.
Conclusions
The consumer protection framework for building construction does not adequately protect consumers. While critical weaknesses in the framework are well understood, proposed legislative and policy reforms have stalled and this has delayed the resolution of these weaknesses and compounded the detriment suffered by consumers. Key agencies have failed to take sufficient, timely action to address deficiencies identified in VAGO's 2011 Compliance with Building Permits audit, and numerous other investigations and inquiries.
There is a pressing need to improve understanding of the consumer protection framework, and awareness of the available tools and assistance, so that consumers and building practitioners alike have access to straightforward and timely information, and can understand their rights and obligations.
The current framework does not ensure that the only practitioners who are registered are qualified, competent and of good character because of the weaknesses of the registration system and the Building Practitioners Board's (BPB) ineffective management of both its registration and discipline regimes. Deficiencies in the Victorian Building Authority's (VBA) oversight of building surveyors, and a lack of coordination of monitoring and compliance activity across agencies, mean there is little assurance that domestic building construction complies with minimum standards. However, since its inception in July 2013, VBA has begun to address a number of VAGO's 2011 audit recommendations and to establish an appropriate governance framework in collaboration with BPB.
Existing dispute resolution services provide minimal consumer protection because parties cannot be compelled to undergo conciliation, and Consumer Affairs Victoria (CAV) cannot enforce the negotiated outcomes. Ultimately, it is unclear whether CAV's activities are reducing overall consumer detriment because it does not have performance measures that focus on outcomes.
Domestic building insurance (DBI) provides only limited protection for consumers and is significantly more costly than it needs to be. Government intervention in 2010 to direct the Victorian Managed Insurance Authority (VMIA) to provide DBI addressed the immediate risk associated with insurers withdrawing from the Victorian DBI market. However, this did not improve the level of protection for consumers and resulted in a more expensive, broker driven model for the provision of insurance. This higher-cost model has been in place for almost five years due to ongoing uncertainty about VMIA's future role in DBI, and has cost consumers an estimated additional $21 million between July 2011 and July 2015. Decisions are needed on the future provision of and model for DBI.
While extensive, the 2013 Victorian Domestic Building Consumer Protection Reform Strategy and associated Building Legislation Amendment Bill 2014 were not framed to address some of the fundamental deficiencies in the current building consumer protection framework. This includes the adverse impact of having non‑mandatory conciliation on the capacity for early resolution of building disputes, and the fundamental conflict private building surveyors face between performing their statutory roles and looking after their business interests.
Successive governments have consistently and regularly received advice about potential improvements to the consumer protection framework, including resolving these issues. However, these issues have failed to be adequately addressed and now require urgent attention as part of deliberations on any future reforms to improve the overall effectiveness of Victoria's consumer protection framework for building construction.
Findings
Registration and discipline of building practitioners
The practitioner registration system administered by the BPB does not ensure that only practitioners who are qualified, competent and of good character are registered. This issue is compounded by the permanent nature of building registrations and the lack of effective triggers or mechanisms for reviewing practitioner competence.
The practitioner discipline system is critical to addressing practitioner misconduct and competence issues that may arise. However, the system is not operating effectively to protect consumers and current sanctions are not effective in deterring practitioner misconduct. Despite the critical role that building surveyors play in monitoring and enforcing building standards, they are over-represented in disciplinary inquiries, registration suspensions and cancellations, and reoffending. Yet, BPB does not systematically record, analyse or share the outcomes of its disciplinary system with other agencies to inform training or compliance programs which may reduce offending.
Monitoring and compliance
VBA's performance and building permit levy audits are effectively the only forms of proactive, direct monitoring of building practitioner compliance, particularly for surveyors. However, longstanding legislative limitations to the effective administration of the building levy remain. The current regulatory framework also entrenches a long-recognised conflict of interest for private building surveyors who are assessing the compliance of other building practitioners while often also relying on them for work. This undermines the building surveyors' statutory role.
The effectiveness of VBA's monitoring programs in achieving the objectives of the Building Act 1993 cannot be measured because VBA, like its predecessor the Building Commission, operates without an effective monitoring and evaluation framework. However, VBA has commenced action over the past year to address several of the recommendations from VAGO's 2011 audit report.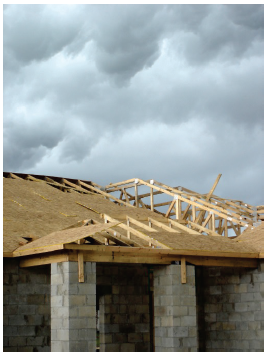 Dispute handling
Participation in conciliation for domestic building disputes is voluntary, and its outcomes are unenforceable. CAV's building conciliation and dispute resolution functions provide only limited consumer protection due to CAV's inability to compel parties to undergo conciliation or to enforce compliance with the negotiated outcomes.
CAV is aware of the legislative limitations it faces and the extent to which these mitigate its effectiveness. It has repeatedly advised government and departmental heads about potential improvements to the consumer protection framework— including the need for mandatory conciliation and binding rectification orders.
CAV has also taken positive steps to address these limitations focusing on education and information programs that aim to help consumers avoid detriment and reduce noncompliance before it occurs.
A lack of relevant and appropriate performance measures for both CAV's and VBA's activities means that their effectiveness is not clear. CAV cannot be assured that all of its conciliation services are actively assisting consumers and reducing detriment.
Correspondence to the Auditor-General from building consumers indicates that CAV's functions are not well understood and are perceived as ineffective.
Domestic building insurance
While government intervention in 2010, directing VMIA to provide DBI, addressed the risks to ongoing DBI provision associated with insurers withdrawing from the Victorian market, it did not improve the level of protection for consumers, indeed it added significantly to the cost of providing the insurance.
There was no comprehensive implementation plan in place before the government announced its intervention in the DBI market. This resulted in VMIA adopting a high‑cost DBI delivery model as an interim measure and this has continued for almost five years as a result of ongoing uncertainty about its future role. The additional costs of this model, which we estimate at around $21 million between July 2011 and July 2015, have ultimately been borne by consumers for little, if any, tangible benefit. An alternative delivery model would enable consumers to benefit from lower premiums and/or better coverage.
While VMIA's processes for managing DBI arrangements are robust, it has not fully exercised its rights under the agreement to assure itself about the adequacy of the systems and performance of the agent it appointed to manage many aspects of DBI provision, including the interface with brokers, assessing applications for DBI and recording details of all DBI policies issued.
The Department of Treasury and Finance (DTF) has overseen and supported VMIA's involvement in providing DBI. DTF and VMIA need to provide comprehensive advice to government on opportunities to improve the cost efficiency and consumer protection offered by DBI, or any replacement scheme.
Information sharing and agency coordination
There is insufficient coordination and information sharing between agencies involved in the domestic building consumer protection framework. This means that despite the large volume of education and information provided, it is difficult for consumers to locate and use it.
CAV and VBA should, at a minimum, make the disciplinary register and other tools more prominent and linked between their websites to assist in educating consumers and reducing consumer detriment.
Systematic information sharing between all organisations could also assist others in identifying practitioners and businesses which represent potential compliance risks and in identifying trends in noncompliance.
Currently CAV shares information with VBA and BPB on a case by case basis, but there is no systematic exchange of intelligence between CAV, VBA and BPB on respective compliance activities, including practitioners who are party to a conciliation, currently under investigation, or are awaiting a disciplinary hearing.
A more coordinated approach to exchanging intelligence about practitioners would enable CAV to assist BPB and VBA to target their practitioner monitoring functions more effectively.
Recommendations
That the Department of Environment, Land, Water & Planning and the Building Practitioners Board, in consultation with the Victorian Building Authority, reviews the practitioner registration and discipline regimes, and advises government accordingly, so that:

only qualified, competent and suitable practitioners are allowed to trade
practitioners have necessary building, business and financial skills and experience, appropriate resources and character, and fully understand their responsibilities and obligations
monitoring provides assurance that practitioners maintain and update their skills over time and as building practices evolve
practitioners' suitability for registration can be reassessed at the expiration of a finite registration period
disciplinary systems and sanctions ensure that there is sufficient disincentive to engage in misconduct and that registered practitioners who do so can be excluded from trading
data from registration and discipline regimes is collected and analysed to inform system improvements.

That the Department of Environment, Land, Water & Planning reviews the regulatory arrangements governing the engagement of building surveyors to ensure they support the independent and objective performance of their function to provide appropriate independent oversight of building and the building system.
That the Victorian Building Authority reviews its monitoring and compliance framework, and takes action, including advising the Department of Environment, Land, Water & Planning where necessary, to:

identify poor practitioner performance and appropriately prosecute and/or refer for discipline
prioritise the monitoring and enforcement oversight of relevant building surveyors
clarify respective agency responsibilities for monitoring and compliance including expediting the establishment of a memorandum of understanding to clarify the roles of the Victorian Building Authority and councils for monitoring and enforcing compliance with the Building Act 1993
effectively administer the building permit levy including expediting the establishment of arrangements to allow the Victorian Building Authority to reassess and recoup underpaid levies, and require surveyors to remit levies promptly.

That Consumer Affairs Victoria reviews its dispute resolution and conciliation activities and advises government on options to improve their effectiveness, so that they are:

easy to access
low cost, simple and timely
objective and outcome focused
supported by necessary powers to compel participation in conciliation and enforce compliance with negotiated outcomes
underpinned by relevant and appropriate performance measures and effective monitoring, reporting and evaluation to demonstrate effectiveness.

That Consumer Affairs Victoria and the Victorian Building Authority review their consumer education and awareness activities to ensure consumers have access to straightforward and timely information and advice aimed at enabling consumers and builders to:

understand their rights and obligations under building contracts
understand the consumer protection framework and access required information to make informed decisions
be aware of the services available to assist with addressing consumer issues, and their limitations.

That the Department of Treasury and Finance works with the Victorian Managed Insurance Authority to review the adequacy and cost of the current domestic building insurance scheme and provide advice to government on options to lower premiums and/or enhance coverage for consumers.
That the Victorian Managed Insurance Authority:
obtains certainty about its ongoing role in domestic building insurance provision and implements the most efficient delivery model
alters the domestic building insurance policy certificate to show the base premium amount
enhances the performance indicators and level of assurance gained on its agent's performance.
Submissions and comments received
We have professionally engaged with the Victorian Building Authority, Building Practitioners Board, Department of Justice & Regulation (Consumer Affairs Victoria), Victorian Managed Insurance Authority, Department of Environment, Land, Water & Planning, Department of Treasury and Finance, and the Essential Services Commission throughout the course of the audit. In accordance with section 16(3) of the Audit Act 1994 we provided a copy of this report to those agencies and requested their submissions or comments.
We have considered those views in reaching our audit conclusions and have represented them to the extent relevant and warranted. Their full section 16(3) submissions and comments are included in Appendix B.