5 Our people: Investing in the future
This year, we have focused on modernising our work and building a new culture that supports our strategic objectives, following a time of significant structural and physical change.
One of our new strategic objectives is to invest in our people. We want to enable high performance by providing a supportive culture, encouraging professional development and collaborating. We have invested heavily in the core skills of our people, most notably focusing on our managers.
This year, we launched our new values, developed through a staff-led process that empowered our people to shape what values we should embody to meet our vision. This is a critical first step towards changing our culture for the long term.
In addition, we have enabled our staff to work more efficiently by reviewing several systems and processes, including our human resources practices.
We have also instituted a new streamlined governance structure to strengthen and provide clarity on the way we monitor and improve our organisational strategy and performance. We have established a Strategic Management Group, which is responsible for setting and monitoring the implementation of VAGO's strategic plan, and an Operational Management Group, which is responsible for overseeing our operations and our business plans.
5.1 Our staff
Figure 5A
Organisational structure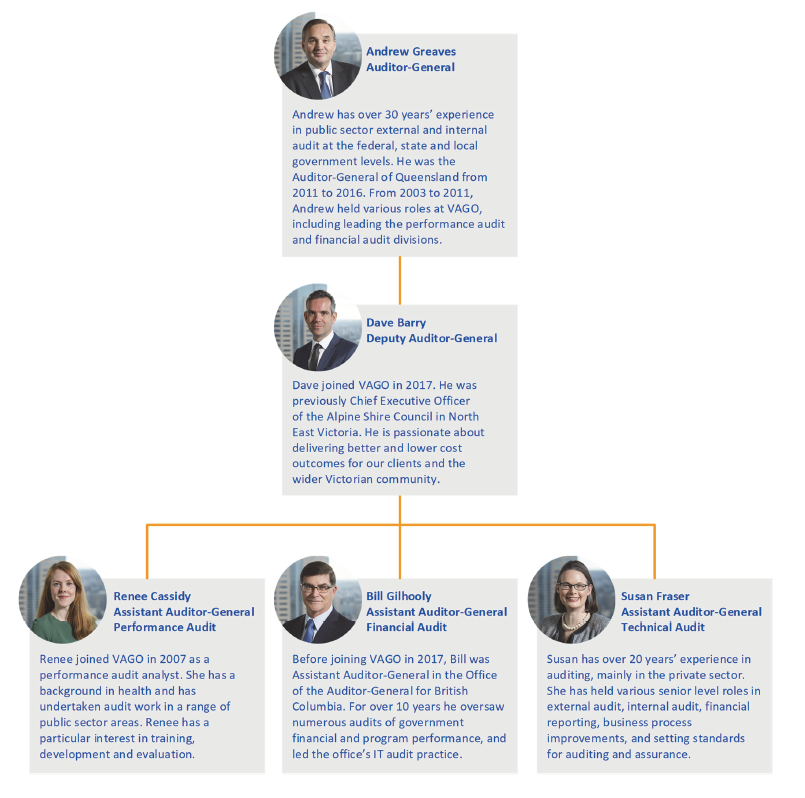 Note: An accessible version of this diagram is available at the end of this page.
A profile of all VAGO employees is included in Appendix A. This year for the first time we have also created an online dashboard which allows the public to filter our workforce data. The dashboard, pictured below, is available at www.audit.vic.gov.au/report/annual-report-2017–18.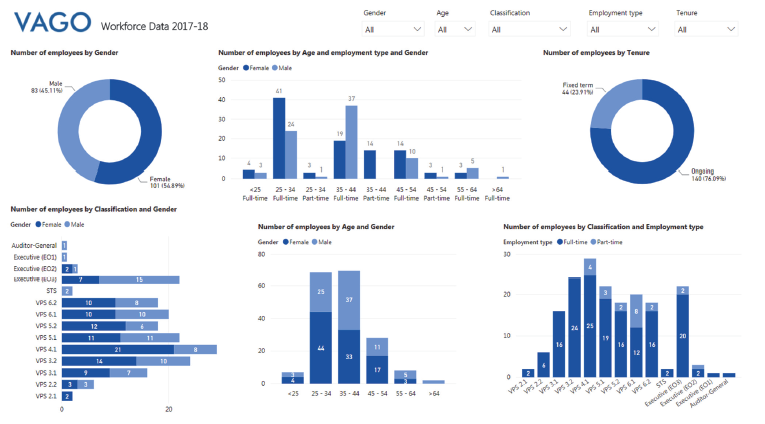 The dashboard shows our employees by age, seniority, whether they are part‑time or full-time, on fixed-term or ongoing contracts, and by gender. VAGO employed 101 women in 2017–18, making up 55 per cent of our workforce. However, women made up 90 per cent of our part-time workers and 76 per cent of our fixed-term employees. Our gender pay gap is 14 per cent or around $16 000.
In 2018–19 we are developing a Diversity Plan to help us become a more respectful, diverse and equitable organisation, including focusing on supporting women at work.
5.2 Human resources improvements
Over the past year, we have reviewed and modernised many of our human resources processes and considered every stage of an employee's time at VAGO.
Recruitment
To make our recruitment more effective, we have simplified our job advertisements. Using plain English, we are providing better information about what working for VAGO is like, including an infographic outlining the benefits of working at VAGO.
We are advertising in a wider range of places, including through professional associations, like Chartered Accountants Australia & New Zealand and CPA Australia, and overseas in Hong Kong, New Zealand and the United Kingdom. We are also using technology to better target our advertising.
To ensure we get the right mix of people, we have introduced psychometric evaluations, video interviewing and online competency testing. Potential staff are assessed on their ability to write reports and use specialised software.
We are also trialling an 'order of merit' process for the financial audit positions and are now recruiting financial auditors just twice a year. All applicants are ranked holistically and we call the next most suitable applicant when a vacancy arises. This new process, in addition to our updated graduate program, will go some way to addressing challenges in filling our financial audit vacancies.
All our internal recruitment processes are moving online, including candidate selection and sending letters offering jobs. The whole process will be conducted without any documentation being printed.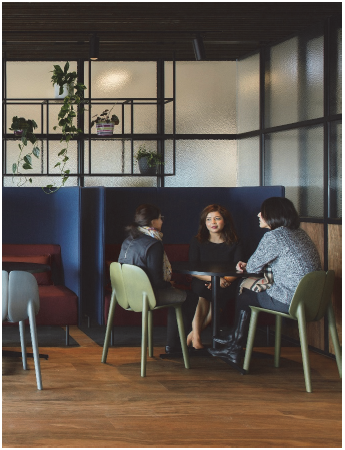 Induction
Once recruited, new VAGO staff now enjoy a comprehensive and effective induction process. In the past, our inductions have been inconsistent across different business units. New staff were sometimes left with gaps in their knowledge and uncertainty about whom to approach with questions.
Our new process clarifies the roles of the different business units and identifies the training needs of each new starter. Team managers now take a more active role in induction, guided by a 100-day checklist to ensure everything new employees need to know is covered.
New employees also get ongoing support from an allocated buddy who helps them settle into VAGO and provides an alternative source of advice from the employee's manager. We also have a comprehensive new starters' intranet page.
This revised induction process is still new but early feedback from across VAGO has been very positive, with staff finding recent inductions very effective.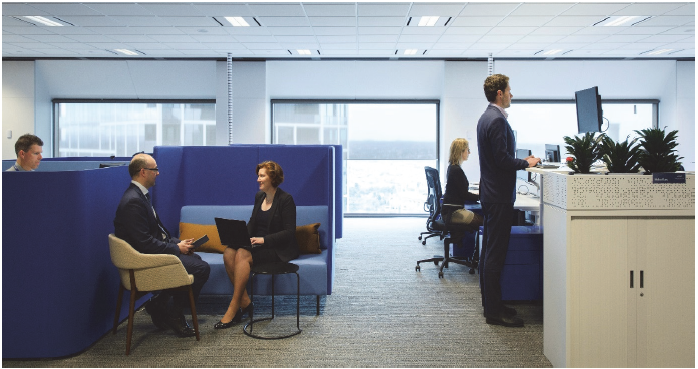 Learning and development
ACAG benchmarking data shows that in 2017–18:
financial audit staff received 78 hours of training per full time equivalent
performance audit staff received 60 hours of training per full time equivalent.
We continually balance the need to ensure the skills of our staff are kept up to date, while ensuring that their efforts create valuable audit outcomes.
This year, there has been a great investment in learning and development, with an emphasis on behavioural skills and technical training.
One of our skills initiatives was the mandatory Manager Foundations program— five modules to equip managers with effective leadership skills. This program was developed in response to staff surveys and in consultation with senior executives. For other staff, we delivered courses in response to the needs identified through performance development plans. We also continue to support individual developmental needs by providing external coaching.
Technical audit training has continued to be a focus, ensuring all our staff are up to date with the latest regulatory standards as well as our audit methodology. We have run technical courses on data analytics tools, the impact of changes to technical accounting standards, and VAGO's audit methodology.
During the year, our staff have been keynote speakers and panel members at a variety of events, such as the Impact 2018 performance audit conference in Sydney, hosted by ACAG, and the Australian Government Data Summit held in Canberra. The staff who attended external events share their knowledge across the organisation though written articles and 'lunch 'n' learn' sessions. We are also building our internal capacity by offering an in-house 'Train the Trainer' course so that we can leverage and share information in formal and informal ways.
5.3 Developing our new values
VAGO has been going through a period of significant change and transformation, not only in our structure but also in the way we work. Our previous set of internal values no longer reflected the type of workplace VAGO was becoming, or the priorities of our staff. Choosing new values was an opportunity for staff to have their say, and make a commitment to the way we will work together to achieve our objectives.
We empowered our staff to lead the change and take control of setting the organisational values, supported by independent consultant facilitators. Firstly, focus groups brainstormed various values, discussed what they meant and which were most important. Then the Values Consultative Committee was established to refine these ideas and draft a new set of values. The committee was made up of staff from all levels and areas of VAGO.
There was an official launch of the new values on 15 May and there have been several subsequent events to support all VAGO staff to embed the values in our everyday work. These events have been led by interested staff, with support from the human resources team and the leadership group.
Activities to embed the values will continue and we will review our progress through the People Matter Survey next year.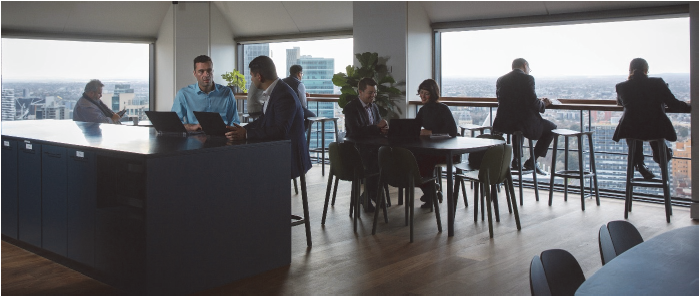 Below is an accessible version of Figure 5A—Organisational structure.
Andrew Greaves
Auditor-General

Andrew has over 30 years' experience in public sector external and internal audit at the federal, state and local government levels. He was the Auditor-General of Queensland from 2011 to 2016. From 2003 to 2011, Andrew held various roles at VAGO, including leading the performance audit and financial audit divisions.

Dave Barry
Deputy Auditor-General

Dave joined VAGO in 2017. He was previously Chief Executive Officer of the Alpine Shire Council in North East Victoria. He is passionate about delivering better and lower cost outcomes for our clients and the wider Victorian community.

Renee Cassidy
Assistant Auditor-General
Performance Audit

Renee joined VAGO in 2007 as a performance audit analyst. She has a background in health and has undertaken audit work in a range of public sector areas. Renee has a particular interest in training, development and evaluation.

Bill Gilhooly
Assistant Auditor-General
Financial Audit

Before joining VAGO in 2017, Bill was Assistant Auditor-General in the Office of the Auditor-General for British Columbia. For over 10 years he oversaw numerous audits of government financial and program performance, and led the office's IT audit practice.

Susan Fraser
Assistant Auditor-General
Technical Audit

Susan has over 20 years' experience in auditing, mainly in the private sector. She has held various senior level roles in external audit, internal audit, financial reporting, business process improvements, and setting standards for auditing and assurance.