This year has seen a continuation of our change agenda to position ourselves for the future and make VAGO an exemplary and modern audit office. Since I started as Auditor‑General in September 2016, the Victorian Auditor-General's Office has undergone significant internal transformation to our structures, senior personnel, systems and processes. While these changes may be less evident outside VAGO, we see their beneficial effects in the growth in our reputation and standing in the public sector, and in the quality and impact of our audits and reports. We are well on the way to making sure that what we deliver is relevant to the contemporary challenges facing the public sector, and to being a strong influencer for effecting change and improvement where needed.
Our increasing use of data analytics to underpin our audit evidence bases and drive our performance and financial audits provides new insights into many 'wicked' problems that traditional auditing methods could never deliver. This is perhaps best exemplified by the work we did this year in the health and human services sector. Our two reports into the mental health system involved analysis not previously undertaken of key datasets, which enabled us to highlight significant systemic shortcomings. These reports have also featured in the Royal Commission into Victoria's Mental Health System, which demonstrates that we are picking topics of the moment that matter to all Victorians.
Our technology updates have strengthened our data protection practices, which has enabled agencies to confidently share their data with us and enabled us to make the most of our data analytics capability. Our network improvements are also enabling staff to work remotely and to collaborate more easily. The changes we have made to our internal practices, particularly around making better use of our resources, have helped ensure that we are meeting the standards we expect of the agencies we audit.
One key focus has been the culture of our workplace. This year saw us introduce a Culture Plan and our first Diversity and Inclusion Plan. These help us continue to live up to the organisational values we chose last year. I am mindful, however, that the pace of change overlaid on what has always been a demanding workload for our staff can have negative consequences. We need to do better as an organisation to manage change and to manage workloads if we are to make sure that we bring our staff along with us on this journey. This will be a major focus for me and my executive team in the coming year.
I am also pleased that we will begin 2019–20 with an amended Audit Act 1994. Our updated legislation is another hallmark of the clear and practical modernisation of our operations. It allows us to be more relevant and responsive, which helps us to better serve Victorians.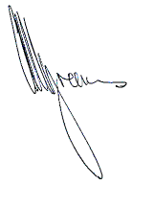 Andrew Greaves
Auditor-General
29 August 2019